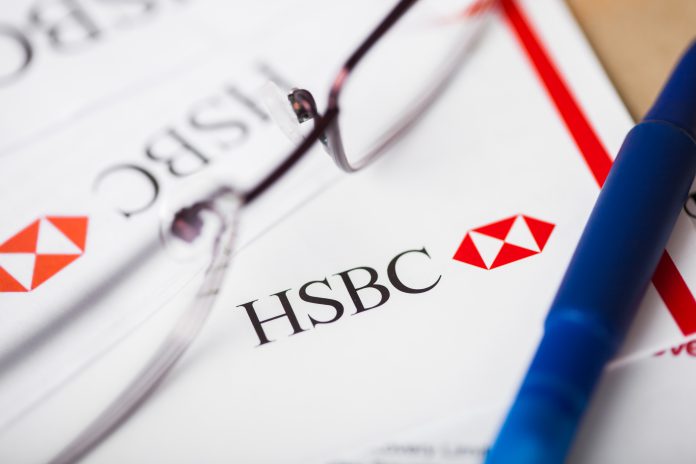 HSBC, Europe's largest high street bank and lender finds itself entrenched in multiple crossfires as it plans its covid recovery and further group transformations.
The latest banking incumbent to publish dire interim results, HSBC saw its 2020 pre-tax profits tumble 65% to $4.3 billion for year-to-date trading.
Of heightened concern, HSBC warned investors that its credit loss forecasts could deteriorate to the $13 billion mark by the end of year.
Countering unforeseen circumstances, HSBC stated that it has set aside a buffer of $8-13 billion absorbing credit losses, as it anticipates more of its loans being defaulted in the coming months as businesses emerge from global lockdown to a global recession.
Publishing an overview of its activity during the pandemic, HSBC revealed that it had given 700,000 'payment holidays on loans, mortgages and credit cards since mid-March, providing its customers with circa $27 billion in payment relief.
The Interim results saw Noel Quinn deliver his first public statement as Group Chief Executive having replaced the ousted John Flint last March.
Acting on strict orders; Quinn has been instructed to reduce HSBC's global workforce by 35,000, with job cuts concentrated within US and European operations.
In his statement, Quinn underlined that HSBC had accepted the new realities of the global pandemic, in which the company has been forced to accelerate and expand its global restructuring programme.
Beyond job cuts HSBC has called for a review of all B2C units, in which the bank is reported to be considering a discounted sale of its North American retail banking network.
Finance observers are monitoring how Quinn and HSBC's new executive team will choose to restructure the bank, which maintains Europe's largest footprint but generates the majority of its profits in Asia.
HSBC restructures in a fraught time between Western governments and China, in which the bank has maintained support for the Chinese government's controversial 'national security law' governing Hong Kong.
Critics of HSBC stated that the bank had broken with its tradition of acting as a neutral enterprise on Chinese government actions.
Last month US Secretary of State Mike Pompeo lambasted HSBC governance for its support of a "China's coercive bully tactics".
Responding to concerns Quinn said: "We will face any political challenges that arise with a focus on the long-term needs of our customers and the best interests of our investors."

"Current tensions between China and the US inevitably create challenging situations for an organisation with HSBC's footprint. However, the need for a bank capable of bridging the economies of east and west is acute, and we are well placed to fulfil this role."