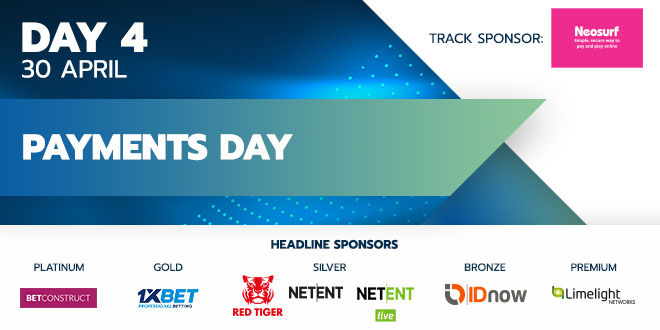 As regulations around sources of player funds heighten, the need for the relationship between banks and the betting industry to adapt is becoming increasingly essential.

The subject was explored in detail during the banking crisis panel on day four at the Neosurf sponsored Payments Day track at the SBC Digital Summit.

The panel was moderated by Neosurf CCO Andrea McGeachin, who emphasised that when it comes to banking and betting. She explained: "There are many more routes to value flows; it's no longer the Mastercard and Visa show and I personally fear the card schemes aren't keeping up."

Olga Golikova, Head of Billing at Parimatch, offered the operator perspective by stating: "It is our job to give the possibilities to the customer to pay in whichever way is easiest and most comfortable for them. We need to educate our customers on alternative payment methods and how to use them."

Mickael Marceau, Head of Payments at Kindred Group, added: "At the moment there is a lot of focus on open banking. I feel from an operator point of view and from what I have heard from partners is that cooperation between banks and payment service providers is quite poor. I think we are maybe 18 to 24 months away from a great open banking network. APM is also still currently very important."

Tal Ron, Chairman and CEO of law firm Drihem & Co., revealed that operators are changing the way they are working with banks and are moving away from traditional methods.

He said: "EMI is a very nice alternative and if they are based in Europe many operators can work with EMIs rather than working with full banks, this is one solution. Also, there are other methods like crypto companies that allow gamers to use alternative methods and the money arrives quite quickly."

He concluded by underlining that each approach should suit the operator as there is 'no one size fits all' method.

Alfredo Lazcano, Chairman of Lazcano Samano, looked ahead by suggesting that as the dust settles on the health pandemic and the world looks for an economic recovery, the role of crypto may become increasingly important.

Analysing the role of the payment sector in the growth and collaboration between banking and betting, the panel went onto highlight the importance of payment flow, with each step of the payment journey being pivotal in retention and acquisition.

The SBC Digital Summit runs from 27 April to 1 May 2020 and features seven conference tracks, a virtual exhibition and virtual networking lounges, attracting an estimated 10,000 delegates logging in from around the world. There is still time to register for the event, with company discounts available: https://sbcevents.com/sbc-digital-summit/tickets/