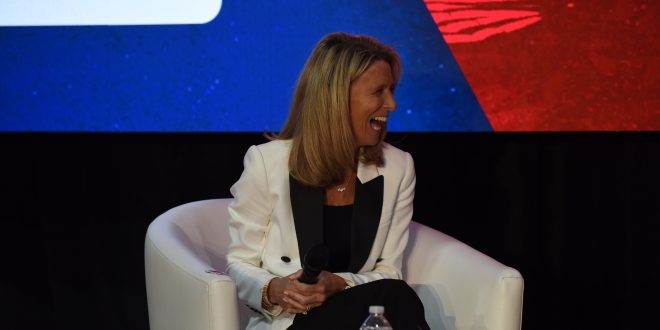 In the latest edition of the SBC Leaders Magazine Neosurf's Andrea McGeachin explains what the igaming payments provider is doing to meet the increase in regulations for the betting and gaming industry.
The new issue also dives into the five-year development of the US gambling industry and some of the big players' journeys since they were allowed to operate in the country for the first time in May 2018.
This edition's front page is taken by none other than FanDuel's CEO, Amy Howe, as she tells the story of FanDuel's recently acquired title of the first US gambling company to reach profitability, while also beating deadline expectations at that.
She also goes over what is FanDuel focusing on to get an edge over the competition, as well as her career achievements to date that have given her the tools necessary to successfully lead the company.
Sports betting is also given a stage, with BetMGM CEO Adam Greenblatt comparing good practices in responsible gambling measures across the US and Europe, highlighting what can be done and what to avoid when it comes to regulations.
The magazine also takes a look at business developments in the Canadian and Latin America markets. For Canada, Pinnacle CEO Paris Smith explains why is Ontario the 'word du jour', and lists the opportunities within sports betting that the company unlocked after expanding into the Great White North.
Brazil, Chile, and Puerto Rico are the next destinations on the list, with SBC Leaders exploring the regions' regulatory developments, marketing activations and landmark partnerships.
Chile's igaming sector was dissected by Attorney and Corporate Affairs Manager of Dreams, Carlos Silva, as he analysed the current challenges facing the market.
Another highlight that the magazine focuses on is the partnership between Caesars and Puerto Rico-based Casino Metro, whose General Manager Ismael Vega gave some insights on the duo's responsible initiatives and what can players expect from them in the future.