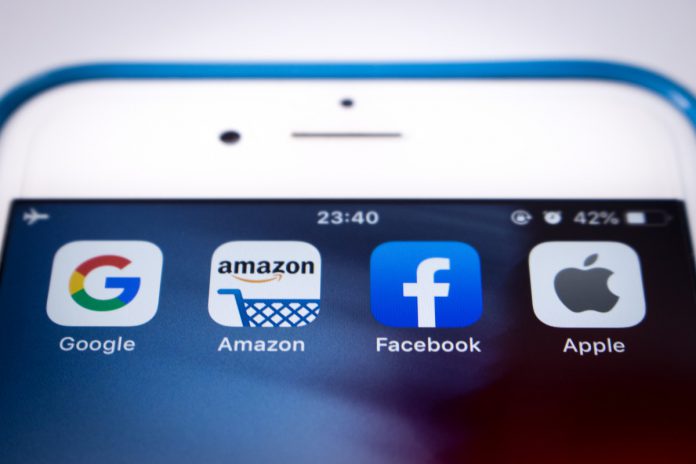 New research released by industry trade show FinTech Connect has found that 58% of banking professionals at least 'somewhat agree' that Google, Apple, Facebook & Amazon (GAFA) will, in some way, replace banks in the next five years.

Consisting of 364 respondents from financial institutions and fintechs, the survey revealed the growing concern around the impact of big tech, with those in the banking industry referring their legacy infrastructure as the biggest obstacle (85%).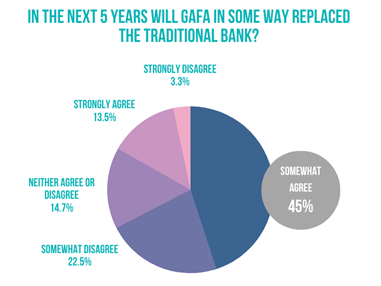 Commenting on the findings, Steve Clarke, founder & managing director, FinTech Connect said: "The financial services sector has entered an unprecedented period of upheaval driven by changing consumer behaviour, technology innovation and regulation.

"But the banking industry is fast reaching an inflection point. Even the most evolved, digitally minded incumbents can't transform quickly enough."

Read our two part feature with industry experts discussing the growth of tech giants in the financial industry. 

More than 60% of respondents revealed a lack of investment, resources and the inability to change, including a C-level, were also holding back the digital transformation.

In the case of challenger banks, 78% of those surveyed said regulatory and compliance issues acted as the biggest obstacle to growth.

"Institutions need to find new fintechs, ensure they're credible, apply their technology and deliver it to the market – rapidly," continued Clarke.

"As an industry, connecting, collaborating and co-creating has never been so important. Without it, the fintech industry will struggle to deliver on the potential it has promised. And we'll all be poorer for it."

The first in a four-part series, the report also revealed almost seven in ten banking professionals (68%) saw Brexit as having a 'negative' or 'disastrous' impact on their businesses.

Johan Lorenzen, VP digitalization and innovation, Handelsbanken added: "Traditional retail banks still struggle to adopt technology that has been mainstream for years while potential disruption from GAFA and initiatives like The Libra Foundation looms on the, not very distant horizon."