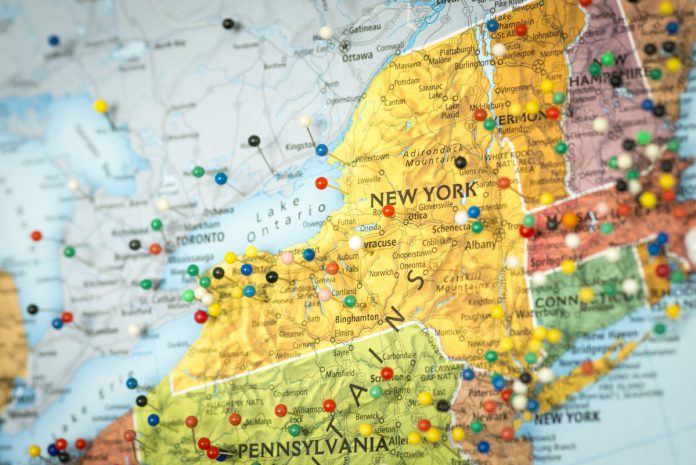 New York Attorney General Leticia James has disclosed that a new cybersecurity law passed the state legislature.

'Stop Hacks and Improve Electronic Data Security Act' (SHIELD Act) widens the scope of what a data breach is and puts further responsibilities on companies that collect personal data.

"Consumers deserve the peace of mind that their private information is secure. That's why my office has been working hard this session to modernize our outdated laws governing data breaches." said Attorney General Letitia James.

"This bill is an important step forward providing greater protection for consumer's private information and holding companies accountable for securing that data."

The new law defines a data breach as information that an unauthorized person gains "access" to not simply what someone may have "acquired".

Its aim is to keep up to speed with the ever changing use and distribution of private information whilst also strengthening consumer safeguarding in the case of a data breach.

State Senator Kevin Thomas commented: "It is critical that our laws keep pace with the rapidly changing world of technology.

"I am proud to announce the passage of the SHIELD Act today, as it will allow for increased accountability and diligence in regards to consumer privacy. Now more than ever, it is important that businesses protect the private information of the consumers they serve."

The SHIELD act will stretch across: biometric information, email addresses, and corresponding passwords or security questions and answers.

The legislation also requires a company to comply if they have any information belonging to a New York resident.

"It is our responsibility to protect the privacy of New Yorkers," explained assembly member Michael DenDekker.

"This bill will ensure that businesses across the state dutifully guard consumer data and will enable the Attorney General's Office to take the appropriate measures quickly and effectively in case of a breach. With the passing of the SHIELD Act, consumers' private information will be more secure than ever."
The bill will now go to Governor Andrew Cuomo for his consideration.