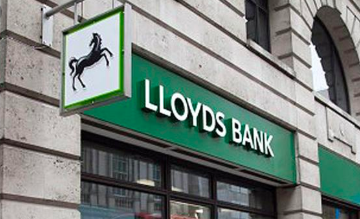 British banking giant Lloyds Group Plc is reported to have paid millions of £s recompensing customers with regards to an 'administrative interest payment error'.
This April, financial information portal MarketWatch reported that Lloyds had failed to advise clients on slashed saving account interest rates set across its Lloyds, Halifax, Bank of Scotland banking network.
The blunder reported to the UK Financial Conduct Authority (FCA), had caused thousands of Lloyds group customers to miss out on millions of interest rate payments on their savings.
In its latest update, MarketWatch reports that Lloyds Group has paid circa £6 million to a reported 200,000 customers.
Issuing a market statement, Lloyds states that its administrative blunder has been corrected, with the banking group writing to its customers, detailing why accounts may have been affected.  
The costly and embarrassing blunder will be investigated by the FCA with regards to Lloyds and its subsidiaries maintaining transparent banking practices, with regards to communicating their banking products and services.
Current FCA regulations attached to public banking policies require a customer to have 'in good time' access to appropriate information regarding retail banking services.