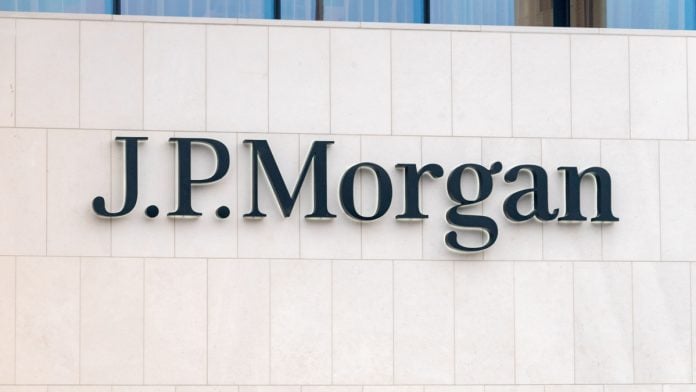 Middle Eastern Bank ABC has become the first financial institution in the region to offer cross-border payments with JP Morgan's Coin Systems.
The JPM Coin service, by itself, is a blockchain-enabled payment rail hosted by JP Morgan's blockchain-based payment and settlement platform Onyx.
Naveen Mallela, Global Head of Onyx Coin Systems, said: "Bank ABC has been one of the earliest adopters of the JPM Coin offering and we are delighted to launch the first of its kind commercial payment offering between JP Morgan and Bank ABC using distributed ledger rails. This enables cross-border commercial transactions to be executed between Bahrain and US corridors instantly, and with certainty."
Bank ABC can now provide the new service to customers in Bahrain in collaboration with the Central Bank of Bahrain (CBB), which provided support at various stages of the initiative, including the integration and scaling of the solution within the country's payment ecosystem.
CBB Governor Rasheed Al Maraj commented: "After working closely with JP Morgan and Bank ABC over the past two years to experiment the execution of cross-border commercial transactions between Bahrain and the US, leveraging the JP Morgan Coin System, we are pleased to witness the soft launch of this innovative banking solution by a Bahraini-based bank.
"This initiative aligns with the CBB's strategic vision to embrace innovation and digitalise the kingdom's financial services sector by eliminating inefficiencies that exist in traditional cross-border payment railways, facilitating trade between Bahrain and the US, and thereby inducing economic activity. We commend Bank ABC on their commitment to enhance their banking offerings by leveraging advanced global technologies."
JPM Coin Systems will look to remove general hurdles with cross-border payments, as well as offer corporate treasury and liquidity funding services. Currently at launch there is support only for USD and access in Bahrain, Singapore, Hong Kong, the US and UK, but more locations and currencies will be made available as the service gradually rolls out.
CEO of Bank ABC Group Sael Al Waary added: "As an international bank operating across five continents, Bank ABC Group is committed to introducing innovative products to our home market and across our wider network.
"Offering high-value cross-border payments via the JP Morgan Coin Systems service, allows us to reduce traditional settlement periods considerably as well as being more cost-effective for our clients. We remain steadfast as a key enabler of Bahrain's vision for a digital economy.
"We would like to thank our partners the Central Bank of Bahrain for their commitment and leadership and JP Morgan for their leading role in advancing cross-border payments for banking services."