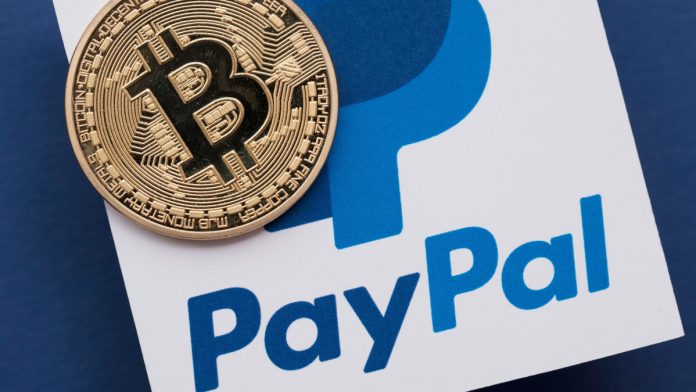 The European Central Bank has taken aim at PayPal's stablecoin venture underlining the need for a Digital Euro in what is developing into a rapidly competitive space.
Utilising introductory remarks to the Committee on Economic and Monetary Affairs of the European Parliament in Brussels, ECB executive Fabio Panetta detailed his concern over the lack of framework around private stablecoins.
At the centre of the concern is that there is little motivation for PayPal to limit the take up of its stablecoin.
He warned of Big Tech companies entering the space, with them initially looking to promote innovation but eventually hindering the growth of the space if they manage to 'attain a monopolistic position similar to how they have in other digital sectors'.
Panetta detailed his belief that the venture of PayPal should fuel the EC to strengthen its focus on its own potential digital currency – the Digital Euro – as the region shouldn't 'shy away from being ambitious in developing an instrument that serves the public interest'.
He added that it would ensure Europe and the euro is 'fit for the digital age' as CDBCs have garnered attention and research across the globe over the course of the last year.
Panetta concluded: "The digital euro will give us a digital means of payment that, like cash, unites us because it can be used by everyone, everywhere. It will strengthen our autonomy and resilience by relying on a European infrastructure and reduce our dependence on a handful of non-European providers."
Following PayPal's move to launch the stablecoin, prevalent US politician, Maxine Waters, also took aim at the decision as she revealed she is 'deeply concerned' about the lack of regulatory framework around the space.
Waters, who is the leading Democrat on the House Financial Service Committee, issued a statement following the landmark moment of intent from PayPal, as she emphasised that consumer protections need to be at the forefront to the firm's plans.
'PayPal USD', or 'PYUSD', is set to be primarily exchanged for its fiat currency counterpart, as well as to be used to buy and sell other cryptocurrencies, such as Bitcoin.
PYUSD is also pegged against the US dollar, in order to ensure its value and significantly reduce the risk of volatility, often a criticism of many private cryptocurrencies, especially after the several high-profile collapses that occurred in the sector last year.
Upon the news that PayPal would launch the coin, President and CEO of the payment giant, Dan Schulman, stated: "The shift toward digital currencies requires a stable instrument that is both digitally native and easily connected to fiat currency like the US dollar.
"Our commitment to responsible innovation and compliance, and our track record delivering new experiences to our customers, provides the foundation necessary to contribute to the growth of digital payments through PayPal USD."