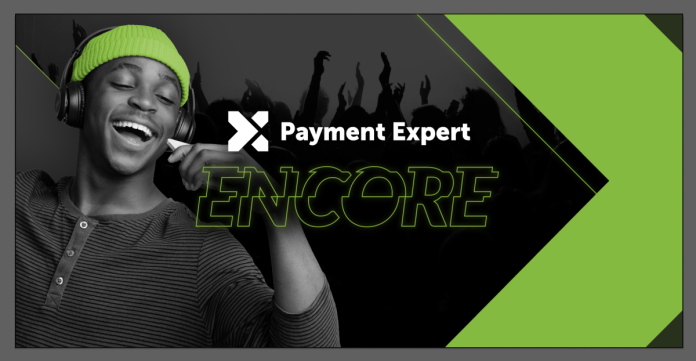 The latest edition of Payment Expert's Encore series saw us speak to Danny Brewster of twentyone – as he described how the buzz of Glastonbury in 2019 never left him.
PE: What was your first ever gig, and what was it like?
DB: I was a late bloomer when it came to attending gigs by choice, as former jobs enabled me to work in and around the festival scene. The first gig I chose to attend was The Hunna at Brixton academy in 2018.
PE: Best performance you have ever seen live, and why was it so good?
DB: Prodigy at Glastonbury in 2009. The atmosphere and energy of the crowd was unforgettable, there was a buzz in the air that will never leave me.
PE: Artist who can do no wrong in your eyes and why?
DB: Eminem. The guy is a poetic genius and the way in which he changed the course of popular music will never be seen again (not in my lifetime anyway). Once in a generation talents that transcend their domain, like Eminem, should be recognised.
People that change the course of history or an entire industry don't come along very often – Michael Jordan made Basketball a commercial success for the players today, Muhammed Ali used his boxing influence beyond his talent to broker the release of hostages held by Saddam Hussein.
PE: Most cherished album and why?
DB: The Marshall Mathers LP and 2001 by Dr Dre were the backdrop to my teenage years, so they hold a special place with me, however as an adult I would say the two albums from The Hunna "100" and "Dare" are both amazing albums. Many a roadtrip with the family would have the albums being belted out by everyone in the car. Massively underrated band.
PE: Song that gets you up in the morning? Why does it fill you with the energy you need to face the day?
DB: Formation of Time by Phil Larson. For me, it is a beautiful and upbeat piece of music that isn't too in your face to start the day but certainly sets the right tone.
PE: The song that always makes your gym playlist? What are you usually doing in the gym when you listen to this?
DB: I don't spend anywhere near enough time in the gym, however I do like to listen to music whenever I am trying to get motivated or get myself in the flow whilst writing code. Bru-C, Goddard or some other electronic/dance playlist is my current go-to.
PE: The Artist or Song that takes your mind off work? Why have you chosen this artist and genre?
DB: John Legend, turns my mind away from work and onto memories from Lake Como and Somerset House in London in the summer, where all the stresses of building a startup melted away, even if it was only for a day or two.
The soundtrack to the film "The Theory of Everything" by Johann Johannsson makes me feel connected to my mother who sadly passed away in 2009 following a battle with Motor Neurone Disease (ALS). I always play the track whenever I am feeling the general stresses of life or work, and it provides a minute of escape, where I find that I have the conversation I would've liked to have with her in my own head.
PE: Musician you'd love to go on a night out with? Where would you take them?
DB: I would go with Jay-Z, because I feel not only is he capable of throwing a decent party, I could actually sit and learn something from his business practices too. He seems to be massively respected by his peers, and he is also working in collaboration with Jack Dorsey on a Bitcoin based fund for development in Africa and the global south, so he is evidently switched onto the technology that I have been and continue to be a huge proponent of.
Although, one caveat to this is that I try not to meet celebrities because the media trained and polished presentation is normally a million miles away from the reality of what they're actually like as a person.