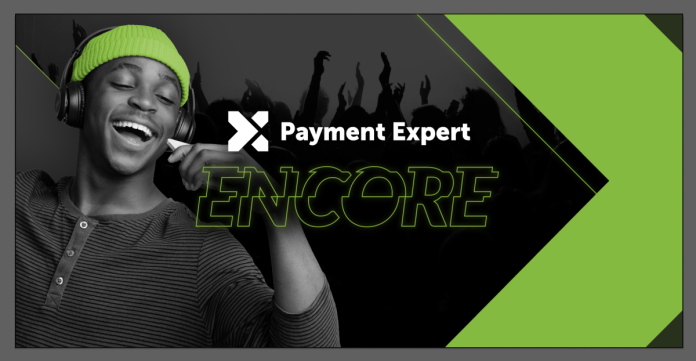 The Payment Expert Encore provides an opportunity for the payments industry to take the stage and share with us the soundtrack that took them to where they are today.
In the latest edition, we spoke to Mark Hartley from BankiFi, as he detailed 'a tremendous gig' watching one of Manchester's finest at the Apollo.
What was your first ever gig, and what was it like?
The Smiths at Manchester Apollo in 1983. I was really into The Smiths and frequently went out with a bunch of Gladioli rammed in my back pocket. The gig was tremendous!
Best performance you have ever seen live, and why was it so good?
Coldplay. The light show was amazing. Each audience member had a wrist light which lit up to the music so there was just this crazy flashing of coloured lights in time to the music. I also had my 12-year-old daughter with me and it totally blew her away too!
Artist who can do no wrong in your eyes and why?
Paul Heaton of the Housemartins. I describe Paul as the happy Morrissey and as it has later transpired a person with values far closer to my own. I also had the pleasure of playing for the same football club as him as he now lives in south Manchester.
Most cherished album and why?
Definitely Maybe by Oasis or London 0-Hull 4 by The Housemartins. Definitely Maybe epitomised post "Madchester" for me. Indie nights at the Hacienda were a thing of the past and having lived through the Stone Roses, Happy Mondays, Charlatans etc, Oasis took on the mantle during my mid-twenties – A very good time to live in Manchester, plus they are huge City fans like my good self.
As for The Housemartins, everyone remembers Happy Hour but Sheep and Get Up Off Your Knees are the two killer songs on that album – genius lyrics!
Song that gets you up in the morning? Why does it fill you with the energy you need to face the day?
Pretty Vacant by The Sex Pistols. The layers of guitar on the intro with the fusing of the drums towards a crescendo before Jonny chimes in with "There's no point in asking you'll get no reply" mimics my mood and energy from morning through to night – evening person not a morning person.
The song that always makes your gym playlist? What are you usually doing in the gym when you listen to this?
Sandstorm, Darude – I don't do the gym, never have, never will. Always been a team sports player – footy, cricket and cycling now I can longer play footy. You can't beat a bit of high energy tempo when riding your turbo trainer and flogging yourself to the limit up some recreated mountain on ZWIFT.
The artist or song that takes your mind off work? Why have you chosen this artist and genre?
Rat in Mi Kitchen, UB40. I love the 6:58, 12inch minute version with the bass line booming out inter mixed with the keyboard and rasping trumpet.
My three daughters say it's the song they remember on long car journeys and when I'm riding the bike to a slightly less manic beat this is perfect for just tapping it out up a long hill and losing yourself in trying to answer the big philosophical questions of the present moment – whatever they might be from one week to the next
Musician you'd love to go on a night out with? Where would you take them?
Julian Cope – complete nutter live on stage so can only imagine nights out would be quite wild.