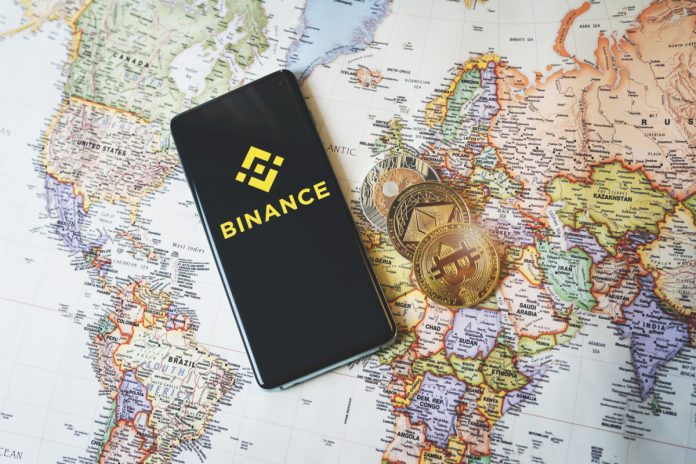 Binance's jurisdictional legality is once again a hot topic of discussion as lawmakers globally discuss how to regulate cryptocurrencies.
Whilst the crypto exchange platform celebrated gaining a licence in Dubai, a Nigerian regulator has issued a warning that its operations in the country are deemed illegal.
The Nigerian Securities and Exchange Commission issued a warning to investors last Friday signalling that Binance does not have regulatory clearance by them to operate in the country and is therefore illegal. 
This was a sentiment reiterated by the Nigerian SEC from its initial warning on 9 June, stemming from the closure of a company titled 'Binance Nigeria Ltd'. It has since been revealed that this company is not tied to Binance but the SEC still maintains its stance on unregulated crypto exchanges.
An SEC statement read: "The Commission again reiterates that the activities of Binance, binance.com and any such other platform through which the company solicits investors is neither registered nor regulated by the Commission and its operations in Nigeria are therefore illegal. Any member of the investing public dealing with the entity making such solicitation is doing so at his/her own risk.
"As the regulator with the statutory mandate of investor protection, the Commission hereby warns the public that investing in crypto-assets has a high level of risk and may result in total loss of investments.
"The Commission therefore urges the investing public to be wary of investing in crypto- assets and other products offered or operated by entities not registered or regulated by the Commission."
Binance may find it difficult to gain a regulatory licence to operate in Nigeria as the SEC has stood firm on its views that all cryptocurrencies should be treated as securities, a stance which is similar to the US SEC, which ultimately sued Binance on related grounds. 
Despite the regulatory setback in Nigeria, Binance has recently been handed the green light to operate in Dubai, receiving a Minimal Viable Product (MVP) licence.
The exchange already had a preparatory licence since September 2022 but after Dubai's Virtual Asset Regulatory Authority (VARA) handed Binance its MVP licence, the company is now cleared to open a domestic bank account and offer its custody services.
A Binance statement read: "We are pleased to announce that our Dubai subsidiary, Binance FZE, has become the first exchange to receive the Operational MVP licence from Dubai's VARA.
"The Operational MVP licence enables Binance to offer services in Dubai approved by VARA, including exchange and broker-dealer services — initially to institutional and qualified retail investors.
"This landmark development underscores our dedication to building a compliant exchange in partnership with local regulators and within Dubai's unique regulatory framework for Virtual Asset Service Providers (VASPs)."