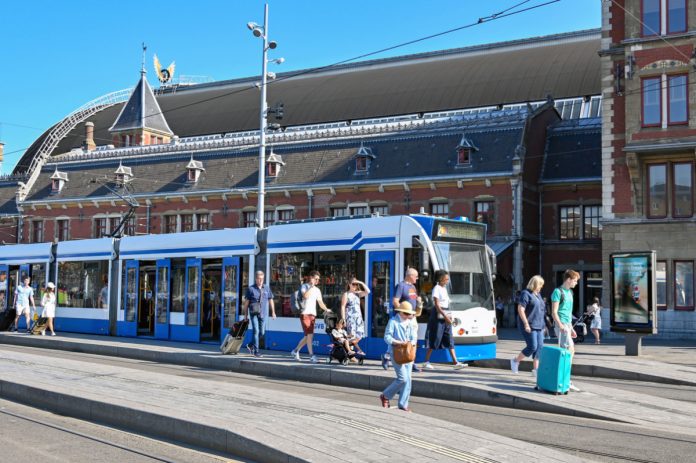 Netherlands nationals can now pay contactless on any public transport mode due to the launch of a unified payment network.
OVpay, the tap-in and tap-out payment service is accepted on trains, trams, buses and metros via a debit card, credit card or digital wallet aiming to make commuting easier and more efficient.
Tickets are also not required through OVpay, apart from subscription-based tickets, which looks to reduce congestion on public transport vehicles as well as addressing harmful environmental causes.
Mastercard helped establish OVpay through the partnership of Dutch transport companies and Translink by connecting with banks to implement a mobile transaction processor.
The card giant will also provide software updates and additional features to help the payments network constantly innovate to keep payments simplified and make the public transport journey as frictionless as possible.
Jan-Willlem van der Schoot, Country Manager of Mastercard The Netherlands, said: "We're more than proud that we supported the Netherlands to be the first country in the world to make checking in with a debit and credit card in public transport nationally available. With this implementation we make public transport more accessible to the wider public.
"We see that many people face hurdles when wanting to take public transport. From now on, there is no need to separately buy tickets or miss your train because the balance on your public transport card is too low. This has been an amazing team effort.
"So many people worked very hard on it during the last couple of years. It's incredible to see how our efforts and those of our partners have made this happen."