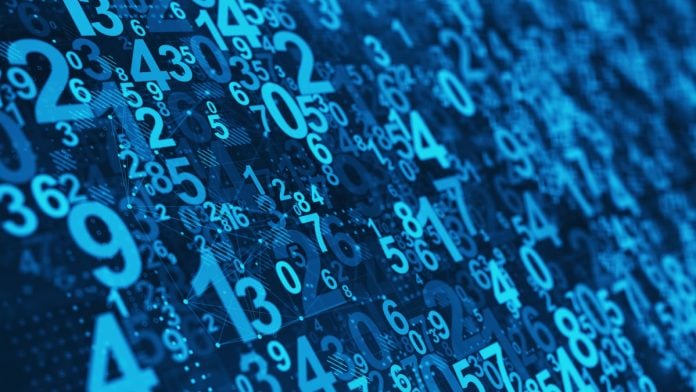 Number crunching is a key component of the payment industry, with digits being scattered across the sector's key stories.
Each week, Payment Expert digests these digits and brings an overview of the past payments week in numbers, this edition features the SEC taking aim at a host of celebrities and the role of cash being explored in the UK.
SEC charges Jake Paul, Akon and seven others with unfair crypto practices
Eight popular celebrities have been accused by the US Securities and Exchange Commission (SEC) of misleading investors' interest by doing unannounced paid promotions of the Tronix (TRX) and BitTorrent (BTT) digital coins.
The financial regulator asserted that these securities are unregistered in a complaint filed in the US court against Justin Sun, owner of both firms.
SEC Chair Gary Gensler said: "This case demonstrates again the high risk investors face when crypto asset securities are offered and sold without proper disclosure."
Gurbir S. Grewal, Director of the SEC's Division of Enforcement, added: "This is the very conduct that the federal securities laws were designed to protect against regardless of the labels Sun and others used."
Jake Paul, Akon, Justin Sun charged by the SEC over crypto trust misuse violations
UKGC wants £7.1m from 32Red and Platinum over responsibility failures
Platinum Gaming and 32Red have been hit with penalties by the UKGC over recent AML and social responsibility failures. The fines, each £2.9m and £4.2m respectively or £7.1m combined, were partly as a result of controls in place that were ineffective at recognising people at risk, the regulator explained.
UKGC's Executive Director, Kay Roberts, highlighted the mistakes in both of the two Kindred subsidiaries' practices, with the UKGC adding: "Inappropriate controls allowed significant levels of gambling to take place within a short space of time without the operator knowing anything about customers' financial situations."
32Red and Platinum Gaming fined combined £7.1M for AML failures
PAY360 looks at the role of cash in the current payments landscape
Payment Expert visited PAY360 in London as the event's official media partner to hear about the trends in the payments industry and how it may change in the near future. With the panel 'Should cashless retail be illegal?', both speakers and the audience explored the still-needed functions of cash for the society's most vulnerable.
A detail of that discussion was a glimpse into different geographical regions and how their lower rates of internet and connectivity penetration forces them to lag behind others who are already on the path towards financial digitisation.
PAY360: acceptance is key to cash remaining viable
SOFTSWISS and CoinsPaid with $50k in donations for Turkey earthquake victims
SOFTSWISS and CoinsPaid have raised USD $50k for victims in Turkey after the region was rocked by an earthquake in early February. Both firms have stated that the funds will help support the effort to rebuild the community.
Nurullah Yildiz, SOFTSWISS representative, said: "When we were in the disaster area, we saw towns lying in ruins. It was devastating. We contacted the survivors to find out what they needed most and how we could help."
Ivan Montik, Founder of SOFTSWISS, added: "We have the opportunity to support people in need. It is terrible what happened in Turkey and what is happening in Ukraine. People shouldn't face this, but life always shows us that nobody is protected here, so we chose to help those who need it."
More than $50k raised for Turkey by SOFTSWISS and CoinsPaid
Amazon cuts 9,000 staff in another layoff swoop
Amazon is laying off 9,000 of its staff, crediting the move to the 'uncertain economy' in a public memo signed off by the company's CEO Andy Jassy.
Some of the branches expected to be shrinked are AWS (Amazon Web Service), PXT, and units from the Amazon-owned gaming streaming platform Twitch.
This is the latest in Amazon's layoff spree, with the firm announcing a total of 18,000 cuts at the start of the year that are to happen gradually by the end of it.
Jassy defended the cuts by saying: "The overriding tenet of our annual planning this year was to be leaner while doing so in a way that enables us to still invest robustly in the key long-term customer experiences that we believe can meaningfully improve customers' lives and Amazon as a whole."
Amazon layoffs continue as 9,000 cuts impact AWS unit
England, Europe join in on global central bank initiative to back US dollar
Six global central banks have come together to support the US dollar in the current fluctuating economy. The banks of Canada, England, Japan, Switzerland, Europe, and the Federal Reserve will enforce the dollar's circulation in the world by allowing smaller banks to directly lend loans from the US on a daily basis. This comes during an economic crisis in which major household banks in Europe and America are failing to stay ahead of their debts.
Six central banks step in to grow purchasing power of US dollar