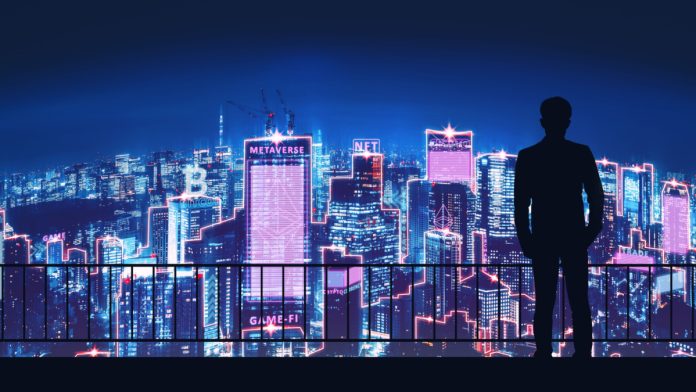 Several major financial Japanese powers have come together to back a native metaverse project that will utilise 'passport services'.
The entities are building a new metaverse infrastructure called Ryugukoku with the construction framework Pegasus World Kit, created by one of the involved parties TBT Lab Group.
It is said that the project will allow for a seamless connectivity between multiple metaverse platforms, with Ryugukoku adapting elements of an online role-playing game in a fantasy world. Each platform will offer various services that players can take advantage of in-game.
Going beyond the gaming element, the new metaverse is also being lauded as the 'Japan Metaverse Economic Zone', allowing access to various payment options, insurance, data gathering and ID authentication.
These will be available through the use of a digital 'passport' that those behind Ryugukoku describe as an identification card that unlocks the payment functionality and allows for free travel in the Metaverse. Passports also store the user's NFT and avatar details and can share them with other players.
The digitisation of Japan has already been taking different shapes in terms of new and innovative technologies that the country is testing out. Towards the end of 2022, the Bank of Japan announced that it will initiate work on a native CBDC – a digital counterpart of the Yen – at some point this year.
"There is a possibility of a surge in public demand for a CBDC going forward, considering the rapid development of technological innovation", the bank said in a statement.
"With this in mind, the Bank decided that it would publish its approach to 'general purpose' CBDC — that is, CBDC intended for a wide range of end users, including individuals and firms."
Besides TBT Lab Group involved in the project, the other major players include JCB Co., Ltd., Mizuho Financial Group, Inc., Sumitomo Mitsui Financial Group, Inc., Mitsubishi UFJ Financial Group, Inc., Resona Holdings, Inc., Sompo Japan Insurance Inc., Toppan Inc., Fujitsu Ltd., and Mitsubishi Corporation.