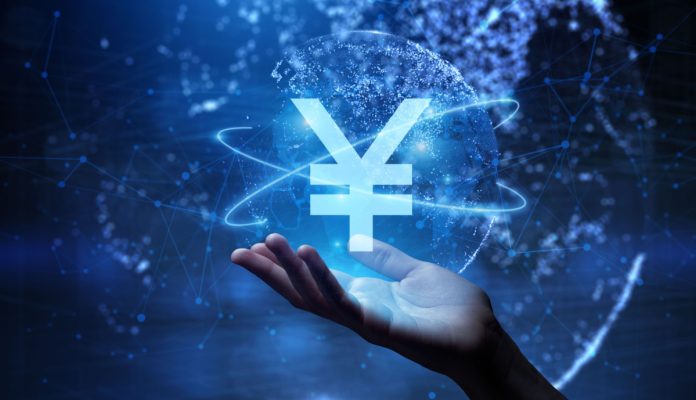 The Bank of Japan (BoJ) has announced it will collaborate with three megabanks and regional banks to trial a Digital Yen for spring 2023.
Initially, Japan was hesitant on issuing a digital currency during a time of widespread global economic downturn and the financial stability questions still attached to Central Bank Digital Currencies (CBDCs).
Local Japanese news agency Nikkei revealed the news yesterday, reporting that the BoJ intends to run demo experiments in the lead-up to a potential issuance of Japan's first national digital currency, confirming plans to commence in spring next year. 
The trial will focus on cooperation between the central bank and the collaborating major private banks and other organisations to detect and solve any issues related to customer deposits and withdrawals of bank accounts.
The pilot of the Digital Yen will include offline testing of its functionality, as offline payments will become a central part of whether or not they can get the CBDC off the ground for usage.
The BoJ has also enlisted the help of fintech and IT companies to develop security measures needed for identity verification.
Nikkei outlines that the central bank is yet to decide whether to fully commit to moving forward with a fully realised Digital Yen as it would require public adoption, regulation and systems to accommodate it.
Speaking last January, BoJ Governor, Haruhiko Kuroda, believes that a decision to implement a CBDC could be made by 2026.
CBDCs talks and adoption has accelerated over the past year. More recently, India announced it has launched the pilot of its own CBDC, the Digital Rupee, with China also planning to launch a similar digital currency.
The BoJ outlined its stance on CBDCs on its website: "There is a possibility of a surge in public demand for a CBDC going forward, considering the rapid development of technological innovation.
"While the BoJ currently has no plan to issue CBDC, from the viewpoint of ensuring the stability and efficiency of the overall payment and settlement systems, the bank considers it important to prepare thoroughly to respond to changes in circumstances in an appropriate manner.
"With this in mind, the Bank decided that it would publish its approach to "general purpose" CBDC — that is, CBDC intended for a wide range of end users, including individuals and firms."