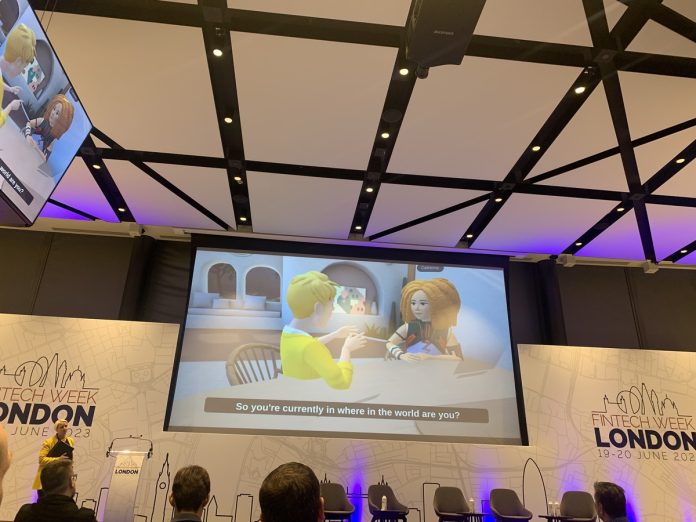 Whilst the evolution of the metaverse is still in its infancy and the early stages of development is materialising before our eyes, attendees at this past week's Fintech Week London event were treated to a unique panel discussion.
Discussing what a responsible metaverse means and how it can lead to the acceleration of adoption, moderator Julia Streets – CEO & Founder of Streets Consulting – and Dr. Catriona Wallace – Founder of the Responsible Metaverse Alliance – met each other in the virtual world to outline some of the major factors that are shaping the early stages of the metaverse. 
Before joining, Dr. Wallace states that by the time eight year-olds and younger leave secondary education, 'the metaverse will be the dominant way in which we live, work, study and play'.
But in order for this virtual world to become a living reality, social responsibilities and standards need to be established in order for it to gain the trust of not just large companies, but the general public themselves.
Dr. Wallace outlined what she believes are the four pillars of a responsible metaverse.
She stated: "The first pillar is the policy makers who are really calling upon the introduction of standards policy regulation so the metaverse is allowed to become more mainstream in three to five years, and definitely within the next 10.
"Pillar number two is working, building and supplying to the metaverse, so knowing how to build in a responsible way. The third pillar is around diversity, inclusion and accessibility, and the fourth is around interoperability, which can be an interoperable virtual and physical world and how they interact together.
"There are a lot more versions of this concept of interoperability and how we can connect all other existing virtual worlds together as not many are able to interact with each other."
Interoperability has been stressed by many working in the metaverse field as essential for it to broaden out to mainstream interest, working alongside the physical and digital worlds as opposed to standing as its own entity.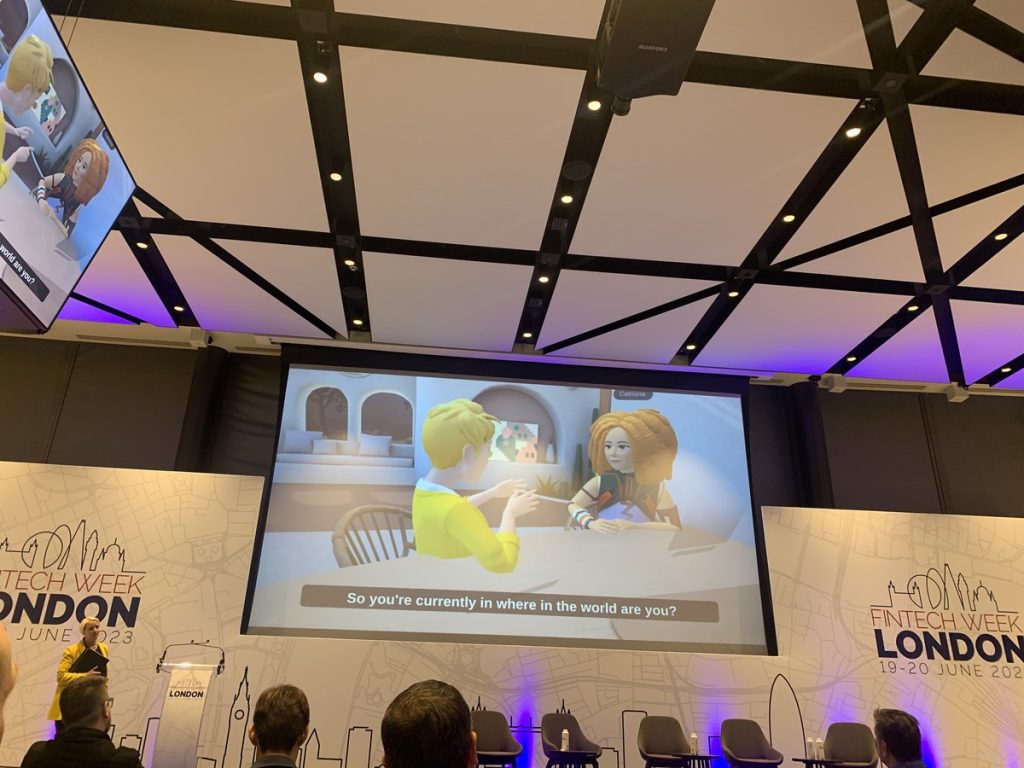 Dr. Wallace highlighted this interoperability as the "most important pillar" as a key function of how different virtual worlds are being designed but considered what is being designed, and whether there are any use cases we can differ to.
Dr. Wallace revealed: "I've been working with Crime Stoppers in Australia – a non-profit institution that works with police to help stop crime working as a community. Crime Stoppers in Australia is very keen to have an office in the metaverse, and so I have been working with the community task force.
"If a Crime Stoppers office in the virtual world is set up and if a person wanted to report a crime that occurred in the virtual world, ie have their NFT stolen or a hacked crypto wallet, or even a physical world crime that can be reported to the virtual world, it can be reported here.
"Moving into the jurisdictions, a UK person for instance could then report the crime in the physical or digital worlds to the Australian Crime Stoppers virtual world office."
Here we can see interoperability working, as the physical, digital and virtual worlds are in sync, working in tandem to achieve an objective as seamless as possible.
Whilst organisations such as Crime Stoppers Australia are beginning to wet their feet in the metaverse, what are the standards they must uphold and the responsibilities required to ensure the protection of consumers?
The Responsible Metaverse Alliance's research suggests that more Web3 and metaverse-oriented companies value social wellbeing more than Web2 companies, which Dr. Wallace believes it is an indication of the metaverse building in the right direction.
She said: "Web3 organisations actually do seem to care more about social wellbeing and human values than most companies originating from Web2 and social media.
"We do believe there is more social awareness in Web3 and the metaverse than we have seen before, that would suggest that humanity might be a little better off, but we are also still seeing tech giants with typical business models around engagement and advertising and we haven't seen new business models that support healthy well being management just yet."
It still remains to be seen how large entities begin to enter the metaverse and what that looks like as a roadmap for a complete adoption by the mainstream.
However, with work being done by social organisations such as the Responsible Metaverse Alliance already laying the early foundations, the metaverse may enter our everyday lives in the next three to five years.