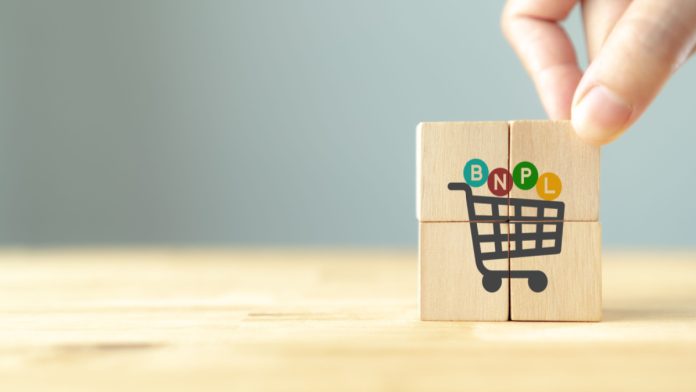 The UK Government has laid out plans for an overhaul of the way the Buy Now Pay Later (BNPL) sector is regulated in the UK.
As part of the potential new framework, BNPL firms would fall heavily under the regulatory remit of the FCA, in a step that has been designed to provide deeper protections for consumers engaging with the space.
Economic Secretary to the Treasury, Andrew Griffith, said: "People should be able to access affordable credit, but with clear protections in place. That is why these proposed regulations are so important.
"Today's summit will also help regulators and banks better understand the best ways to support people who feel boxed in by debt and open up the financial system to people who find it more difficult to access."
It comes as an eight-week consultation commences, which places a closer focus on the regulation for the space, as well how firms communicate their guidelines to consumers.
It's a move that has long been in the works, as the government has sought to deepen protections and consumer understanding of the credit involved in the BNPL space.
The steps have also been welcomed by the space, with Philip Belamant, CEO and Co-Founder of Zilch, underlining the importance of the industry being 'subject to the high regulatory standards of the rest of the payment space'.
Belamant told Payment Expert: "As a payments technology firm that was one of the first providers of credit via Buy Now Pay Later (BNPL) to be regulated in the UK by the FCA back in April 2020, Zilch welcomes today's proposals set out by HM Treasury to increase regulation in the sector – we have long called for the entire industry to be subject to the same high regulatory standards that we already provide to our millions of customers. A lot of firms have paid regulation lip service but have yet to act – that's about to change.
"Today marks a positive day – in the context of the cost-of-living crisis, it's never been more vital for people to have access to interest-free credit, via responsible organisations that carry out appropriate affordability checks and enable others to do the same through reporting via the major UK Credit Reference Agencies.
"We hope that today's announcement will spur the acceleration for proportionate regulation in both the BNPL and wider credit lending ecosystem, creating a responsible and sustainable environment for customers in the UK and, perhaps, a blueprint for regulators and governments around the world to learn from and replicate."