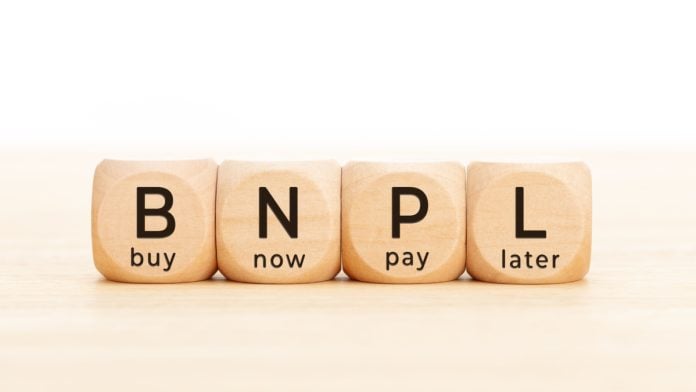 Payments acceptance provider Ingenico has partnered with Splitit to introduce its latest BNPL offering.
Both firms have stated that they will work to improve the BNPL market where they currently see a "substantial friction" caused by 'multi-step registrations, lengthy funding applications and the need for third-party services' which is leading to lower sales.
In an effort to 'eliminate these barriers', Ingenico and Splitit have created a BNPL service directly embeddable into the merchant's existing POS terminal.
Colin Mellon, Chief Commercial Officer of Splitit, said: "We are delighted to partner with one of the largest and most admired payment technology companies in the world.
"Together with Ingenico, we can deliver a one-of-a-kind solution to tap into the massively underserviced in-store BNPL opportunity, which is six or seven times greater than e-commerce alone.
"This partnership will transform BNPL at the point of sale, opening incredible new opportunities outside traditional retail. All industries – healthcare, home furnishings, home improvement and repairs, automotive and business services, to name a few – will benefit."
A statement on the partnership cites data from Juniper Research where it is revealed that BNPL users globally are expected to reach 900 million by 2027, up 150% from the 360 million in 2022. Meanwhile, "75% of commerce is anticipated to remain in-store, highlighting a significant opportunity for retailers to offer customers a flexible instalment option at the point of sale (POS)," the report reads.
Ingenico will provide its cloud-based Payments Platform-as-a-Service (PPaaS) solution to allow clients like banks and merchant acquirers to easily integrate various payment services.
Splitit on the other hand will use its Instalments-as-a-Service platform to deliver a merchant-branded BNPL experience compatible with the existing checkout flow. The company ensures that "there's no application, registration or redirects and no additional interest, hidden fees or credit checks".
Michael Balzer, Head of Sales and Strategic Partnerships at PPaaS for Ingenico, added: "Splitit and PPaaS are natural partners. PPaaS is all about facilitating how people pay and what services they can access at the point of sale.
"Splitit is reinventing instalment payments at the point of sale in a way that makes it easy for merchants to propose this option to its customers, and PPaaS can help them do this in a simple and effective way.
"Coming on the back of other partnerships we have recently announced, including Splitit in our portfolio of partners is a testament to how important we believe in-store, easy-to-use BNPL will be in the future."