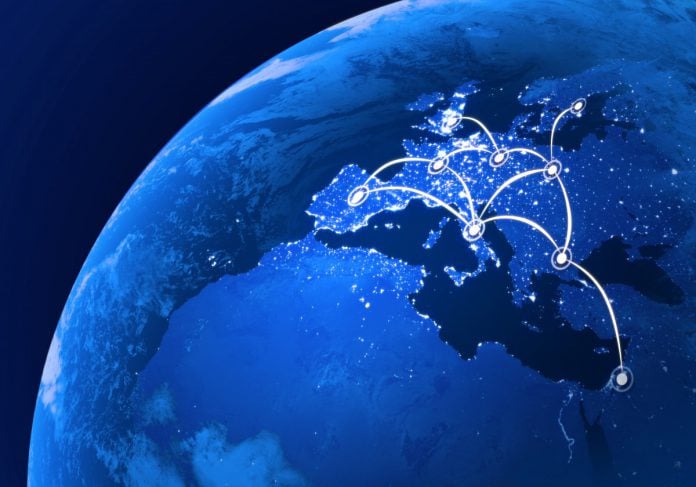 The Senior Market Development Manager, Bottomline, Edward Ireland, writes on Payment Expert on the future for cross border payments, specifically in the year ahead.
If someone recommends you use a slow, expensive, inconsistent and overly complex payments system, you might think twice about using it. At the very least, you would ask the source of said advice to enter the 21st century. Yet, this is where the global financial services industry finds itself circa 2023 as cross-border payments head for the $3.3tn mark over the next three years.
But as it makes that journey to top $3tn, we're seeing a confluence of factors combining to bring cross-border payments closer to their domestic cousins in terms of efficiency, consistent access and cost.
With several mandates on the calendar from SWIFT, international banks and various regulatory agencies, urgency is the order of the day. Because globalisation is not slowing, and the ability to pay and get paid from different geographies is essential. As former US Congressman John B. Larson has said: "Globalisation is not a monolithic force but an evolving set of consequences… It is the new reality."
The cross-border payments reality, by my estimation, can be most seriously hobbled by three factors: inconsistent payment and messaging standards, fraud and financial crime and a lack of transparency. I'll unpack each of them here and, of course, suggest ways for banks and businesses to overcome these obstacles.
The first is the easiest and has the most promising fix. Cross-border payments, by their nature, will take more work to standardise. After all, if a construction business in New York City buys steel from a factory in China, at least two banks, two countries, two currencies, and a 12-hour time zone difference will stand in the way of simplicity. And those are the simple differences.
Factor in different payment protocols, data formats, data dictionaries and security features, and it's easy to visualise the problem. In fact, the Bank of International Settlements cited standardisation as the most significant challenge to cross-border efficiency in a late 2022 report.
Enter ISO 20022. Along with our current topic and real-time payments, it is arguably the most
important story of this year. Every country (or region) has different payment protocols and
standards and is likely to operate its own standards and interpretations of business data. And when you operate across borders, you need to understand how they correlate with each other or translate into domestic standards. Not only is ISO 20022 the new and recognised standard for real-time or instant payments, it's also a globally recognised, undisputed, single standard for financial data. So, while there will be differences between markets, there should be no difference in how business data is processed and interpreted.
The second obstacle, fraud and financial crime, has grown right along with the volume of cross-border payments. Fraudsters target cross-border payments because the lack of standardisation makes them so vulnerable and there is no single regulation to effectively crack down on them. Witness the $100m heist from the Bank of Bangladesh via an account linked to the New York Federal Reserve for evidence. A recent report from J.P. Morgan states: "Cross-border payments are also a key facilitator in the endless global churn of money laundering.
"Shell companies can be set up in jurisdictions with inadequate regulatory oversight, making it hard to check the entity's legitimacy. Funds can be received and sent on with a minimal threat of discovery. Conversely, legitimate company accounts may be taken over and used as proxies by criminal gangs."
Two factors can detect and prevent cross-border fraud: The first is sanctions screening. An effective screening solution enables organisations to match senders and receivers to watchlists to ensure they comply with AML/CTF regulations. Advanced analytics should work against both internal and imported watch lists (OFAC, FATF, NCCT, PEP, etc.).
The second, again, is ISO 20022. It's an excellent enabler of more efficient fraud detection. Allowing for more granular data and matching more accurately data elements, reducing false positives. Part of the rap against ISO 20022 in the context of real-time payments (underserved, by the way) is the nature of instant payments in that they happen fast and, in a sense, irrevocably. ISO 20022 inserts pre-validation and pre-screening capacities because once you initiate the transaction, it must be either accepted or rejected.
The third obstacle is visibility. Depending on the country and the protocols, cross-border payments can have different transaction fees, FX conversion costs and payment processing fees. But current systems make it hard to see them consistently, and sometimes they can't be seen at all. Tracking cross-border payments should be as easy as tracking a package. But it's not.
Enter SWIFT gpi. The newest iteration of its cross-border payment platform consolidates the data on those payments through their lifecycle back to the initial payment chain. Then it provides that information back to the parties involved. Here's an example: Let's say a Paris-based restaurant chain is buying soybean oil from a supplier in Argentina.
That payment may go into dollars before it goes into Argentine pesos, which means it will go through at least three banks. Let's say the Argentinian company has not yet seen its payment, which it is expecting. The company involved would have to go to its regular bank, and then it may need to go to the correspondent bank that trades in dollars.
But maybe it is after hours, and the US bank is now closed. It might take two or three days before it comes back. Swift gpi enables the initiating bank to very simply go online and see where that payment is and access the rest of the necessary information through ISO 20022 data.
It's not as easy as I've made it sound. Nothing is when it comes to cross-border payments. But incorporating ISO 20022, staying vigilant about sanctions screening, and getting access to SWIFT gpi is an excellent start to removing the obstacles to payments in an increasingly complex world.