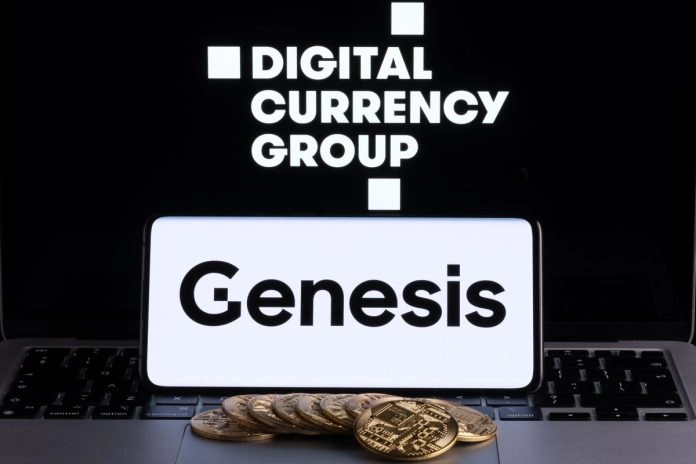 Genesis Global, the cryptocurrency lender of Genesis Global Capital, has filed for Chapter 11 bankruptcy after suffering in the aftermath of the FTX collapse last November.
Genesis petitioned all three of its LLC's, Genesis Global Capital, Genesis Global Holdco and Genesis Asia Pacific, under voluntary bankruptcy and as a subsidiary of the Digital Currency Group (DCG), to have asked for a joint administration.
Filing for bankruptcy yesterday in a Manhattan court, Genesis' problems began after it suffered reported losses within the 'hundreds of millions' down to unpaid loans from the now collapsed crypto hedge fund Three Arrows Capital.
Genesis was also forced to stall all withdrawals on its site as a result of the collapse of FTX, which also had detrimental effects to its partnering companies such as Gemini with whom they built the Earn program.
This then prompted an investigation by the Department of Justice (DOJ) into the DCG regarding transfers made between them and Genesis.
In its bankruptcy filing, Genesis reported up to 100,000 Earn creditors were held in liabilities, as well $1bn, $10bn and other assets. Genesis did reaffirm that money is still left to pay unsecured creditors through the restructuring phase.
"While we have made significant progress refining our business plans to remedy liquidity issues caused by the recent extraordinary challenges in our industry, including the default of Three Arrows Capital and the bankruptcy of FTX, an in-court restructuring presents the most effective avenue through which to preserve assets and create the best possible outcome for all Genesis stakeholders," said Derar Islim, Interim CEO of Genesis.
"We deeply appreciate our clients' ongoing patience and partnership as we work towards an equitable solution."
Genesis partner Gemini and its Co-Founder, Cameron Winklevoss, has been in a war of words with DCG Founder and CEO, Barry Silbert.
Winklevoss claims Silbert and the DCG have performed "bad faith stall tactics" stemming from apparent unpaid money to Gemini as part of the Genesis Earn partnership.
Winklevoss took to Twitter to state that filing the company for bankruptcy was an "important milestone in our efforts to help Earn users get their assets back", whilst also announcing they are preparing to take legal action against Silbert and the DCG.
He said: "While we have been working around the clock to negotiate an acceptable solution, Barry Silbert and DCG — the parent company of Genesis – continue to refuse to offer creditors a fair deal."