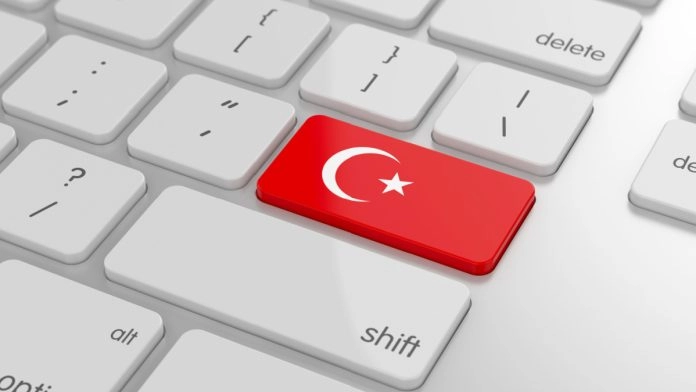 Payments service provider Worldline has expanded its partnership portfolio with Turkish fintech Lidio Payment Services.
The partnership will aim to establish an easy entry into the Turkish market for ecommerce businesses looking to expand operations in the country. 
Data shows that ecommerce in Turkey is currently on a steady upwards trajectory, with the Turkish watchdog BKM reporting a 40% growth between 2017 and 2020, with a further 75% increase in 2021 due to the pandemic. 
Other official government statistics include a potential customer base of 86 million people to tap into, internet penetration rates of up to 77% and the e-commerce market being valued at $24.4bn in 2021.
Ece Berkol, Chief Commercial Officer of Lidio, said: "We're extremely excited to bring this e- commerce solution to market together with our valued partner Worldline.
"Our partnership undoubtedly presents a great opportunity for online merchants looking to take advantage of Turkey's digital market that is growing at a rapid pace."
There are however some important details to consider for new ecommerce companies entering Turkey. For one, offering card payments is essentially a must due to the payment landscape being driven by cards. Other potential challenges include low approval rates, high cross-border payments costs and various market compliance requirements.
This is what Lidio and Worldline's partnership will aim to address, creating a solution for international merchants that promises to reduce their time-to-market capabilities and minimise investment risks while prioritising conversion rates.
Emre Güzer, Co-Founder and CEO of Lidio, added: "We are very pleased to be working with Worldline to bring this solution to the market here in Turkey.
"As one of the most rapidly expanding marketplaces that uniquely crosses the divide between Asia and Europe, we seek to facilitate and participate in this growth.
"Our joint e-commerce proposition enables us to offer customers a seamless solution and ensure maximum satisfaction."
Further details about the solution and the idea behind it were also provided by Worldline's Head of Growth for Merchant Services, Guillaume Tournand, who said: "This new solution is part of our strategic approach to help global online businesses enter high growth markets. It follows solutions already launched for Brazil, China, India and South Korea.
"To support merchants in their efforts to enter and grow in these unique ecosystems, Worldline conducts extensive analysis to ensure that businesses comply with local governmental regulatory standards and tailor solutions to the preferences of the consumer to help drive cross-border growth."
Roman Tazetdinov, Head of Turkey Geo Expansion at Worldline, concluded: "We are delighted with this strategic partnership with Lidio.
"Our joint offering will go a significant way to ensure that the widest possible array of international digital merchants have access to this hugely exciting market and are best placed to secure a successful implementation of their ambitions here."