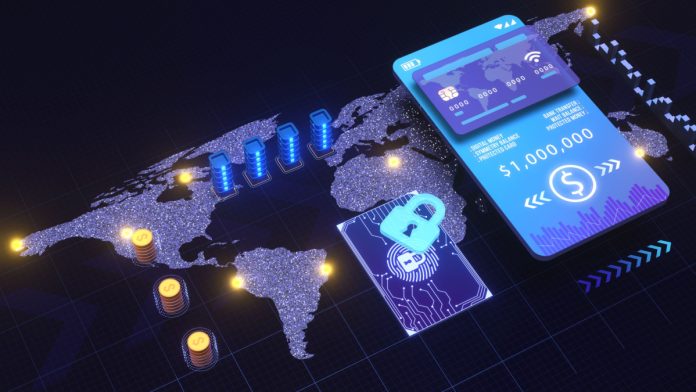 Mastercard and Paysend are embarking on a new global partnership as the duo will use each other's network to improve cross-border payments, starting its offering to the people of Ukraine.
Ukraine has been selected as the first market to access this new enhancement to cross-border payments, so consumers can receive payments in real-time directly into their bank accounts from a vast global network.
The partnership will then become accessible globally, with Mastercard's Cross-Border Services solution and payments network joining forces with Paysend's network to enhance their reach to up to 100 markets.
Mark Barnett, President of Europe, Mastercard, said: "The cross-border payments network is key to supporting a well-functioning global economy and our partnership with Paysend will ensure that together we meet the needs of consumers and businesses.
"Importantly, by starting this collaboration in Ukraine we can help those impacted by the war to have greater certainty, speed and choice over how they receive money at this very difficult time."
The collaboration with Paysend offers Mastercard an opportunity to send international payments to almost any card, regardless of whether it is Mastercard branded or not, increasing the number of payout options, accounts, digital wallets and payout locations.
Customers can access this offering via the Paysend app and will be able to transfer funds to friends and family in real-time, safely and securely. The funds can be received in the local or any other currency without hidden fees or charges attached.
The announcement builds on Mastercard and Paysend's long-standing partnership, which aims to make near real-time domestic and international payments a reality for more people and businesses around the world.
"Our customers, whether individuals or businesses, expect to be able to make and receive cross-border payments quickly, securely and conveniently," added Abdul Abdulkerimov, Founder & Executive Chairman of Paysend.
"Together with Mastercard we are making this a reality through an improved customer experience that meets evolving demands and expectations."
The improved ability to send cross-border payments will come at a time of crucial need for the Ukrainian population, embroiled in a war which may need them to send funds to family and friends affected.
Barnett spoke on the importance companies should give Ukraine during this critical time at the Money 20/20 event in Europe last June, as he stated that Ukraine's burgeoning IT and tech sectors do not fail despite the negative impact of the war.
He said: "Ukraine have set the gold standard for others to follow, in Europe's pursuit in becoming a global leader in technology and who is attempting to become in front of the pact," declared Barnett.
"Such is the strength of Ukraine's digital infrastructure that the prospering IT channels remained operational. But we cannot ignore the need and support for further long term progress.
"Ukraine startups with its advanced IT sector, with a revenue of over $6bn, nowadays remain vulnerable to the country's talent pool risks stagnation, with careers and education continuing to suffer from destruction."