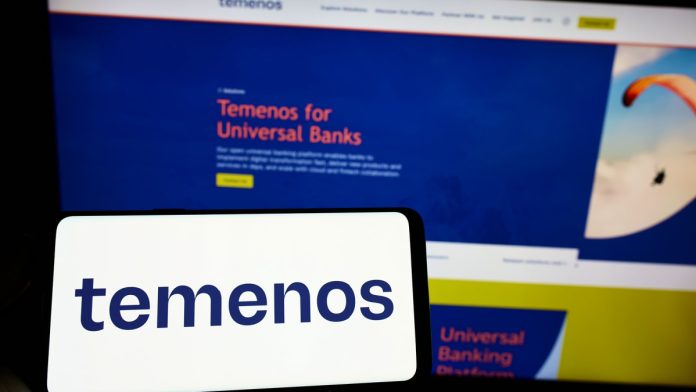 Composable banking platform Temenos has announced that it is expanding its partnership with US Banking-as-a-Service (BaaS) provider Mbanq.
The extension follows last year's first attempt from both companies to establish joint operations by launching their Credit Union-as-a-Service offering.
Further details around the deal reveal that Temenos has also made a minority investment in Mbanq in a clear effort to capitalise on the growth of embedded finance and the global BaaS market predicted to reach $7tn in value by 2030.
Max Chuard, Temenos CEO, said: "We are excited to expand our strategic partnership with Mbanq and deliver an end-to-end BaaS technology proposition. This move will extend Temenos' target addressable market by opening up a new channel to offer BaaS services directly to consumer brands, an incremental market to our business.
"Temenos is offering a unique end-to-end BaaS proposition, which can power the technology needs of all BaaS ecosystem participants. Together with Mbanq we bring to market a unique combination of capabilities in embedded finance underpinned by broad and massively scalable functionality, combined with value-add services such as regulatory and compliance.
"Mbanq and Temenos have the opportunity to deliver this, and the increased and accelerated investments from both parties will leverage this market momentum. I expect this partnership to become one of the key sources of growth for Temenos in the very important US market."
Mbanq's service portfolio combined with the Temenos composable banking platform will offer fintechs support at launch, while consumer brands will be supplied with the tools necessary to embed banking and payments services in a quick fashion at more suitable costs.
Both Temenos and Mbanq also see the partnership as an opportunity for US mid-sized banks as BaaS services – with offerings such as deposits, credit cards and BNPL – will renovate their legacy systems and future-proof them as they scale through modern API-based, cloud-native technology. 
Vlad Lounegov, Mbanq CEO, added: "We are delighted to expand our partnership with Temenos. Powered by Temenos open platform, Mbanq expands its BaaS value proposition across the entire spectrum of embedded finance, from concept to delivery to operations. Mbanq enhances its technology stack to offer embedded finance at scale to any e-Commerce brand. 
"This game-changing partnership will drive our company's growth and help regulated and unregulated entities transform their offerings, technology and customer experiences in the digital post-pandemic world."