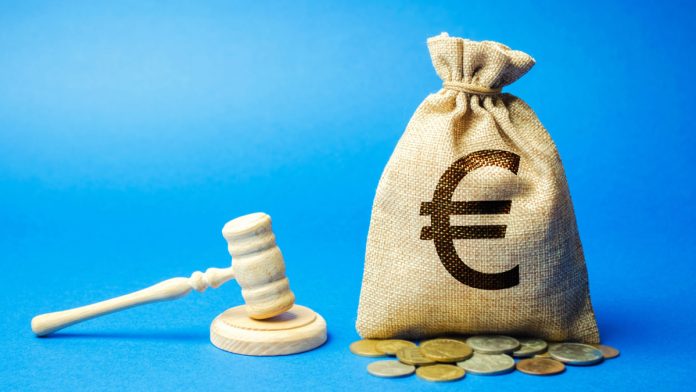 Spelinspektionen, the Swedish Gambling Authority (SGA), has issued a sanction to Kindred Group for insufficient adherence to local regulations.
A total of SEK 10.9m (€998,000) penalty has been handed out to Kindred's subsidiary firm Spooniker, which is registered in Stockholm and operates the websites bingo.se, mariabingo.se, mariacasino.se, storspelare.se and unibet.se.
The SGA claims that between January 2019 and February 2022, Spooniker has failed to fully comply with Sweden's Enhanced Due Diligence requirements that contain clauses relating to AML and terrorist financing.
"In the fall of 2021, the Swedish Gambling Authority began supervision to look at Spooniker Ltd's work around money laundering and how they ensure sufficient knowledge of their customers," Spelinspektionen's statement reads.
"The review also covered internal procedures and guidelines as well as how Spooniker Ltd manages the customer's risk profile and takes in-depth customer awareness measures."
Kindred on the other hand has defended against the charges, stating that the company's post-2021 AML record has included "several improvements" recognised by the SGA. At this stage, the gambling conglomerate is considering appealing the fee.
"Kindred fully shares the SGA's ambition to prevent money laundering and terrorist financing. anti-money laundering (AML) is a priority in Kindred's compliance and sustainability framework," the group stated.
"Kindred would welcome increased clarity from the SGA and the legislation on what objective and effective AML risk parameters should be to consider when assessing a customer's risk profile.
"Kindred also takes note of the SGA's view that improved processes have been put in place since the investigation took place and that these are now compliant."
The company also explained that its due diligence processes are up to standard by listing some of the improvements introduced since 2021.
One such change is that high risk customers are now required to send bank statements. Another entails that Suspicious Transaction Reports (STRs) are to be submitted to financial authorities in cases Kindred deems necessary, and that these reports have been increasing in number.
Financial indicators and backstops on high risk customers have also been introduced, with the AML team having been expanded to support additional operations.