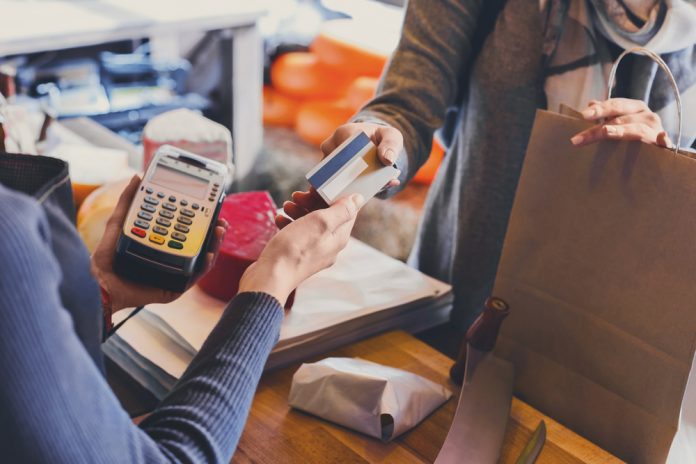 Sharing her insight with Payment Expert, MultiPay COO, Delia Pedersoli, writes on the vital role customer service plays when it comes to maximising the user experience.
B2B enterprises have emerged from one period of economic uncertainty straight into another, and as a result, reducing customer churn is now a boardroom priority for every business. Having invested time and resources to win new customers, seeing the same customers leave due to an issue with customer service will see all this time and effort go to waste.
Yet this exact situation is happening across businesses every single day, with many not even realising there is an issue. The problem? Proactivity. While sales and marketing teams are highly proactive in contacting, chasing and engaging customers, often when it comes to customer service a reactive rather than proactive approach is adopted.
The power of proactivity
This doesn't mean that being reactive to customers' needs and demands is wrong, even the most proactive customer service team will from time to time be caught out by unforeseen issues. Nonetheless, the power of a proactive approach cannot be underestimated. A survey by Salesforce that spoke with both consumers and business customers, found that two-thirds of respondents expect the companies they buy from to understand their needs and expectations. Research from Gartner backs this up too as it found that taking a proactive customer service approach delivers a full point increase in NPS.
With so much current uncertainty in the world, a proactive approach to customer service is even more important, as businesses look to operate with ever-increasing agility. However, achieving the agility required will mean customer service comes even more under the spotlight, for both new and existing customers. Having a focus on proactivity, therefore, helps reduce churn, boost NPS and increase customer satisfaction and lifetime value.
Given its importance to customer service, it is worth taking a deeper look at how a proactive approach can be created and maintained. At MultiPay, we have been focused on proactivity with our customers for some time and as part of that process have identified four key areas to focus on.
Get close to customers: The cornerstone of creating a proactive customer service response sounds simple but requires a lot of work. Getting to know customers is key. Carrying out exercises such as SWOT analysis can be a powerful process to go through in identifying where the threats and opportunities lie and how they can be prepared for. In addition, investing time in talking to clients to understand both the pressures they are under, as well as the business helps identify small yet significant changes in operational processes. By speaking with as many people as possible within the business more of these areas can be identified and addressed, which when added up becomes hugely beneficial.
Know the business and industry inside and out: While we may never be complete experts in a client's industry, it is vital to stay on top of the key trends, themes and issues affecting their sector. This doesn't just have to be looking at potential threats but could also be about identifying opportunities too. At MultiPay, we recently experienced this very scenario with The Travel Corporation (TTC) – a large European tourism operator. With customers once again looking to travel, TTC needed a customer service and payments solution that could quickly scale and support its on-the-move workforce of travel directors. By working closely with TTC and monitoring news and industry trends such as the lifting of COVID travel restrictions, we were able to proactively scale up our logistics and supply chain operations in anticipation of TTC's rapid growth. In doing so, we were able to establish a supply system that could deliver new or replacement terminals at short notice to tour directors anywhere in Europe.
A bespoke approach: No two companies are the same, so why should they have the same approach to customer service? While certain tactics and ideas may work across multiple clients, there is no substitute for getting to know a customer. Taking the extra time to tailor and adapt proactive approaches is hugely valuable. For instance, with TTC knowing that its tour directors would be out in the field and often lacking a good internet connection, we developed a bespoke handbook to provide a step-by-step guide to setting up payment devices and solving common issues. This was further supported by a dedicated hotline which travel directors could use to contact a member of our team to resolve any other issues. By understanding the specific challenges tour directors could have, we were able to develop a service specifically for them which in turn removed pressures from TTC's internal team.
Plan: Right now, with so much uncertainty in the world, it is harder than ever for businesses to accurately plan. However, just because something is difficult doesn't mean it shouldn't be done. Where possible, if a known event is likely to happen or would require a lot of time to sort, it is worth looking at what can be done in advance. While this does need to be carefully managed so as not to unnecessarily tie up resources, it can be hugely beneficial. Being aware that there was a high likelihood TTC would require more payment terminals very soon, and that due to the global chip shortages there are delays with getting devices, we pre-order several additional handsets to have on standby. This meant when it was confirmed that more terminals were needed, we already had devices in stock that could be immediately sent out.
By taking the time to get to know customers, their industry, develop a bespoke approach, and plan accordingly a proactive customer service can be delivered that turns a supplier into a true partner. As businesses recover from the pandemic and begin to work through the challenges of the potential economic slowdown, now is the time to invest in proactivity. No one knows for sure what the future holds, however by being as prepared as possible and showing customers you are ready to support them with both a proactive and reactive customer service approach, then business critical issues such as churn can be dramatically reduced.