As payment innovations continue to develop worldwide, the Nordic region has caught the attention of international providers, including UK-based MultiPay Global Solutions.
Speaking to Payment Expert, MultiPay's Chief Operating Officer, Delia Pedersoli, discussed payment innovations in the Nordics and her firm's commercial strategy in the region.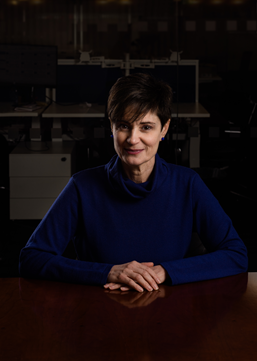 Payment Expert: What led to MultiPay being keen to establish a strong foothold in the Nordic markets?
Delia Pedersoli: The Nordics are one of the most exciting and innovative markets in the payment industry. Over the last few years, we have seen innovative companies arrive from Sweden, Denmark, Finland, and Norway such as Klarna, Pleo and ViaBill to name but a few. Last month it was also announced that three of the largest Nordic payment groups will merge. The combined entity of Vipps, MobilePay and Pivi will shake up the payment landscape and we want to ensure that businesses are properly supported when this change arrives.
We knew straight away that our technology would be the perfect fit for Nordic businesses. This was reinforced when we started speaking to businesses who highlighted the desire to implement our technology and service. Being able to take any payment, anywhere is especially beneficial to Nordic businesses that operate across borders. We've been blown away by the demand for our technology and couture service which has added further reassurance that we were right to focus on the Nordic market.
PE: The payment landscape has shifted dramatically over the past year. What changing trends have you observed in the Nordic markets?
DP: The Nordic region has in many ways led the world in payment innovations such as buy now, pay later systems. However, recently the Nordic payment market has consolidated around one large processor and a few acquirers. This has led to a lack of alternative providers and crucially, flexibility for a more personalised service. It is this personalisation and flexibility that both merchants and ultimately consumers in the Nordics want.
This is one of the biggest trends to have hit the Nordic region recently and one that we want to help solve. MultiPay is now the only player in the Nordics that offers local debit cards acceptance with the most innovative android payment terminals, fully PCI P2PE certified. This gives us something truly unique to offer businesses that are wanting to deliver a first-class customer experience.
PE: MultiPay recently launched its MultiPay Merchant Services. Has this product been popular with SMEs?
DP: Since its launch earlier this year we have seen huge demand for our Merchant Services offering, particularly from the retail, hospitality, travel, and tourism sectors.
It is no secret that small and medium-sized enterprises (SMEs) the world over have been hit hard by the pandemic. In the UK alone, we have seen 234,000 small businesses shut their doors for good as the pandemic has destroyed previously prosperous businesses. MultiPay Merchant Services has been developed to help businesses by reducing costs and simplifying the management of payment systems.
With our in-house logistics and UK-based helpdesk support, we provide a bespoke, personalised payments experience all under one roof. This approach also means that we cut out unnecessary expenses, allowing us to keep costs low and highly competitive.
PE: Since establishing your Denmark-based office, have you experienced more activity in the Nordic region and how do you plan on maintaining this?
DP: The opening of our Denmark office and appointment of Nordic CTO, Anders Jacobsen and Sales Director, Jakob Dige is an important moment for MultiPay as it allows us to provide additional local support to customers and prospects across the Nordic region. We are already in conversation with several businesses and partners who want to know more about how our payment technology and couture service can improve their payment systems and offering.
The Nordics represent an important region for MultiPay and our long-term plans. Consequently, we will be continuing to invest in our operations across the region, and leverage the technology we develop for the Nordics to other markets.
PE: Are there any other regions, whether European or further afield, which are currently of interest to MultiPay?
DP: MultiPay has offices open in the UK, Denmark and Italy and are focused on supporting new and existing customers in these areas.
Our technology's unique ability to process any transaction – regardless of payment device, currency, EPOS software, or payment processor makes it a great solution for businesses operating across borders as everything can be handled through a single API integration. This greatly simplifies payment infrastructure and creates a seamless experience for consumers. We therefore want to continue to act as an enabler of growth for our customers whether that is nationally, regionally, or internationally.
We will continue to look to enter markets either to help and support our customer growth or where we see an opportunity to help businesses improve their payment process and experience. One of our major competitive advantages is our speed of execution. By working closely with merchants and partners we can quickly help businesses get set up in new markets.
PE: Earlier this year, MultiPay partnered with Luxochain to assist businesses with product authenticity. Do you have any plans to implement this cooperation further across the Nordic markets?
DP: We are excited about our partnership with Luxochain and what it offers to businesses. The ability to provide a quick and simple way of authenticating products such as luxury goods or medicine at the point of payment is key to many businesses fighting back against counterfeit goods.
The counterfeit market is huge and expected to be worth nearly a trillion dollars by 2022. Businesses the world over need a way to fight back that doesn't impact the customer experience. Our partnership with Luxochain is a global agreement, meaning that whether a business is based in the UK, Nordics or anywhere else in the world they can enjoy the peace of mind and security that our partnership provides.