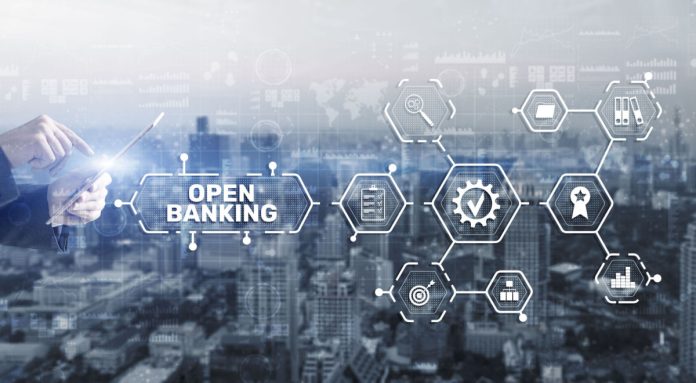 In the first edition of the monthly Trustly Insight column, the company's VP of Gaming, Vasilije Lekovic, explains how Open Banking has changed the payments landscape for the UK's betting and gaming industry, and why operators can look forward to important new functionality in the near future.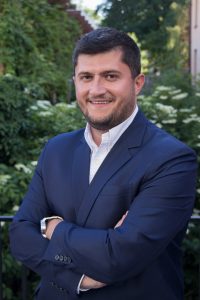 The UK is Europe's largest gaming market with hundreds of local and international operators offering users a variety of gambling products. With so much at stake when it comes to payments, it's certainly an industry ripe for revolution, with Open Banking making strides in recent years.
Traditionally, cards have always been the most popular method for making deposits and withdrawals, followed by e-wallets. Until relatively recently, alternative payment methods weren't all that popular. Indeed, it was the Second Payment Service Directive (PSD2) that accelerated the UK gaming payment landscape, requiring banks to open up APIs to third-party providers such as Trustly that are able to offer innovative payment products and services to the consumers.
Trustly has been a leader in UK account-to-account payments for the gaming industry ever since launching in this market in 2016. The company's instant deposit and payout product is now available across more than 240 brands, including some of the leading operators such as Kindred, Betway, Flutter Group, Entain, William Hill, 888 and others. In addition, Trustly's superior UX and bank coverage deliver high conversion in the UK across all major banks. 
Moreover, Trustly is present in the checkouts of major merchants in e-commerce, financial services and the travel industry, which further adds to the brand recognition among UK consumers. This is further supported by the company's focus on co-marketing and direct-to-consumer advertising activities that aim to bring Open Banking and Trustly closer to consumers and educate them about the benefits of this type of payment method – as well as to increase brand awareness and loyalty. Trustly applied a similar model successfully in the Scandinavian markets over the years and the goal is to do the same in the UK.
Before PSD2 and the Open Banking initiative, the user experience of paying from a bank account in the UK was clunky and inconvenient. Few users chose to pay by bank, preferring traditional payment methods such as cards or e-wallets. Despite the deficiencies on the banks' side, Trustly introduced its instant bank deposit and payout product in the UK market in 2016, building a network of trusted merchants and users, utilising the company's robust and comprehensive bank integration network.
However, after PSD2 and Open Banking were introduced in the UK, the banking infrastructure has improved significantly in a very short period of time, allowing companies like Trustly to build a seamless payment product where the end user is able to pay directly from his or her bank account in a few simple steps, using a mobile banking app and biometric authentication.
These improvements in the user experience initiated a shift in consumers from cards and other traditional payment methods towards Open Banking. This shift has been further accelerated with the introduction of Strong Customer Authentication (SCA) on debit cards in March this year as part of the PSD2 and Open Banking initiative. 
Unlike before, consumers now need to authenticate their card payments via SMS or passcode. Unfortunately, the card schemes were not built to support Strong Customer Authentication which brought different issues for merchants but also, more importantly, for end users when paying by card. On the other hand, SCA is an integral part of the account-to-account payment flow and therefore Open Banking providers such as Trustly are able to offer a frictionless user experience where the end user verifies their payment with fingerprint or FaceID.
Improving UX, reducing costs and tackling affordability
Apart from the superior user experience, Open Banking offers multiple other benefits for consumers and merchants alike. The consumer does not need to remember or worry about card numbers, expiry dates or registering an e-wallet account. Instead, the payment happens directly from the user's bank account, without a 'middleman'. Moreover, unlike cards or e-wallets, Trustly's Open Banking solution offers instant withdrawals to all UK banks and no transaction limits – similar to cards.
When it comes to the benefits for gambling operators, the key advantage of Open Banking compared to traditional payment methods is the lower operational and transactional cost. Chargebacks within Open Banking are almost non-existent and there is no need for setting a complex operational setup with multiple redundancy solutions that card payments require. Moreover, to add further value for operators, Trustly has built an unparalleled back office solution that allows seamless reconciliation, reporting and risk management and further lowers our merchants' operational cost.
Last but not least, by utilising AIS (Account Information Services), Trustly will in the upcoming months introduce its affordability solution to allow operators to tackle affordability and problem gambling in an automated and convenient way. This will be achieved by asking end users to log in to their bank via Trustly – operators will then receive their affordability information with the end user's consent, instead of collecting payslips and proof of source of funds that have been traditionally manually uploaded by end users and then manually reviewed by operators.
With card payments becoming increasingly difficult, and with Open Banking becoming a worthy alternative, they're now unsurprisingly in decline in the online gambling industry. And although it'll take time for the balance to be truly tipped, account-to-account (Open Banking) payments are fast growing in popularity.
According to the numbers published by OBIE (Open Banking Implementation Entity) in June, the UK has reached 6 million users of Open Banking solutions. This trend is set to continue and Trustly will continue leading the way.
We recently acquired Ecospend, a UK-based Open Banking platform that was used by 2 million users in the UK last year across various industries, including the public sector, where Ecospend is the Open Banking provider for the tax authority of the UK government, HMRC. 
To help further accelerate the shift from traditional payment methods towards account-to-account payments, Trustly will continue with its winning formula of offering the best product and user experience supported by extensive co-marketing and direct-to-consumer activities to educate consumers about the benefits of Open Banking.