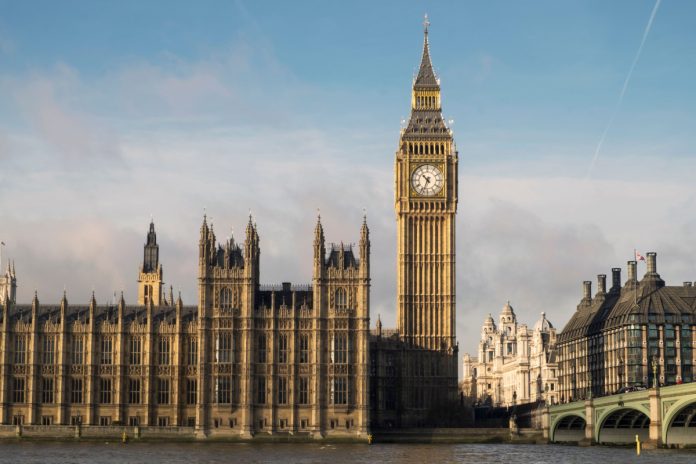 UK lawmakers have voted in favour of including cryptocurrencies to be regulated as a financial instrument within its Financial Services and Markets Bill.
The vote – which also looks to extend the scope of stablecoin payments – was approved during a reading of the bill inside the House of Commons yesterday, which looked to amend some elements that were established by former Chancellor and now UK Prime Minister Rishi Sunak, during his time in his previous role.
Financial Secretary to the Treasury, Andrew Griffith, offered a suggestion during the line-by-line reading that digital assets should be in line to be viewed as a regulated financial instrument throughout the UK. 
Griffith said during the reading: "The substance here is to treat them (cryptocurrencies) like other forms of financial assets and not to prefer them, but also to bring them within the scope of regulation for the first time."
This vote to approve crypto as a viable financial asset could prove to be the catalyst for the acceleration of a defined crypto legislative bill.
The UK's recently appointed Prime Minister Sunak has long been in favour of turning the UK into a "global hub for cryptocurrency", placing the country at the forefront of technology and innovation.
Wheels were set in motion for crypto adoption in the UK after Sunak's aforementioned comments during the Queen's Speech last Spring with the establishment of the Financial Services and Markets bill.
This was then accelerated further this past Summer with the proposal of the UK's first crypto asset legislation in the Market bill, defining cryptocurrencies as 'digital settlement assets (DSAs)' as a "digital representation of value or rights".
Now, after this latest UK crypto development, the vote will have to through the House of Lords before the amendments are given final consideration or clearance from King Charles III.
Griffith added: "The Treasury will consult on its approach with the industry and stakeholders ahead of using the powers to ensure the framework reflects the unique benefits and risks posed by crypto activities."
Speaking in a recent edition of the SBC Leaders Magazine, Crypto UK's Director of Operations, Su Carpenter, revealed last September the organisation's work on the Market bill after its digital asset proposals last July.
She said: "Whilst this is still in the early stages and a second reading date has not yet been confirmed, we are currently looking at specific areas of the bill, including the sections on crypto assets and stablecoins, to agree which areas we think are critical for an intervention.
"We believe it is too early to say what the potential impact will be given in the very early stages of the bill. We strive to engage collaboratively with the regulators to ensure revisions are made to protect the UK and crypto businesses from legislation that may stifle innovation."