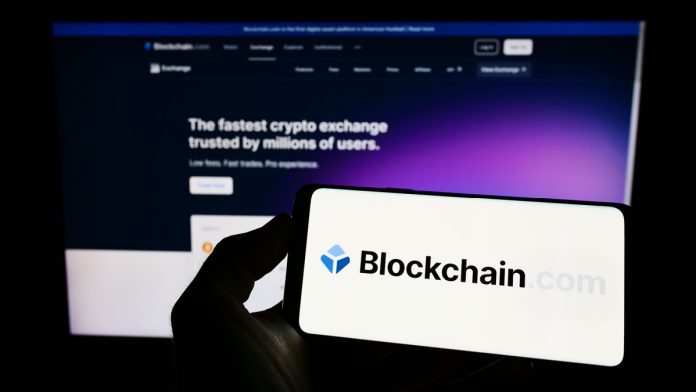 Blockchain.com has unveiled its Visa-branded card for cryptocurrency payments. 
The offering is a collaboration between the crypto platform and card issuing firm Marqeta, with users being incentivised with crypto rewards.
Peter Smith, Blockchain.com CEO and Co-Founder, said: "As one of the crypto industry's oldest and most trusted platforms, we're excited to roll out the natural next step to make crypto easy to use in the real world and accessible to as many people as possible.
"This is a prime example of digital assets making their mark on the existing financial services industry, as we shape the future of (mainstream) finance."
Adding on to Smith's comments, Head of Crypto at Visa Cuy Sheffield said that it's "critical" for crypto to be easily accepted everywhere if we want to see its adoption grow.
"We're excited to partner with leading crypto wallets and exchanges like Blockchain.com to unlock more ways consumers can use their crypto for everyday purchases," Sheffield concluded.
According to a 2022 Marqeta US market study, 38% of surveyed Americans own a type of cryptocurrency, with semantics pointing to users being more open to using their assets as a currency for exchange.
Simon Khalaf, CPO at Marqeta, added: "Blockchain.com is one of the most dynamic crypto companies on the market today and we see huge DNA-fit in this new partnership.
"Blockchain.com has built up a massive user base, and we're proud that our platform can make it possible for their customers to spend against their cryptocurrency wallet at the point of sale, using the magic of Just-in-Time funding.
"Blockchain.com's new Visa card is a textbook example of the possibility of Marqeta's technology and we look forward to working together to build innovative products like this as crypto evolves in the years to come."