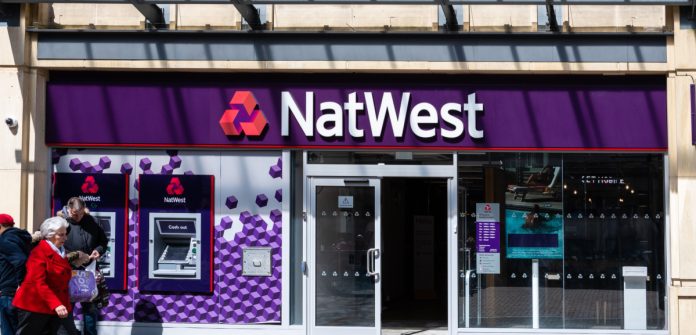 NatWest has enlisted the services of multiple fintech companies to help curate its variable recurring payments (VRPs) offering. 
The agreement with firms Yapily, Tink, and Token will be added to the list of pre-existing partners TrueLayer, GoCardless, and Crezco to help build a VRP function designed to help NatWest customers set up regular payments.
VRPs enable users to create maximum and minimum payment limits, which can be cancelled at any time. Through open banking APIs, third party providers such as Yapily and TrueLayer facilitate payments for customers at various amounts and intervals.
NatWest is the first UK bank to integrate VRP sweeping payments, which requires two accounts to send automatic money transfers from the same person.
Daniel Globerson, Head of Bank of APIs at NatWest, said: "As a relationship bank for a digital world, we're committed to offering innovative and convenient payment methods to businesses and consumers.
"VRP brings greater simplicity, control and flexibility to payments. It's fast, cost-efficient and uses the very latest in bank API technology."
The UK bank implemented its first non-sweeping VRP payments to customers earlier this year to international charity Charity Right, along with sending VRP payments to lettings software company Pink Chilli.
NatWest's open banking platform, Payit, has also been touted as a VRP route from the bank to offer its automated services as a payment option to be provided for its Rapid Cash users.
Open banking specialists such as Yapily and Tink will be able to lend its services to NatWest by building use cases for the banks VRP offering, including bill payments from Tink and a one-click checkout platform titled Volume from Yapily.
Last June, Payment Expert spoke to Yapily's Chief Commercial Officer Ian McDougall during the Money 20/20 Europe event, where he discussed the future of open banking and the acceleration of its adoption from large financial entities like NatWest.
McDougall said: "I am hopeful that, in the not very distant future, open banking payments will be embedded into every online store, adopted by every payment provider, and in the back-pocket of every consumer – without them even knowing it.
"This is because we can expect to see Big Tech platforms start to integrate open banking, allowing user adoption to skyrocket and more accessible financial services and products to be created."