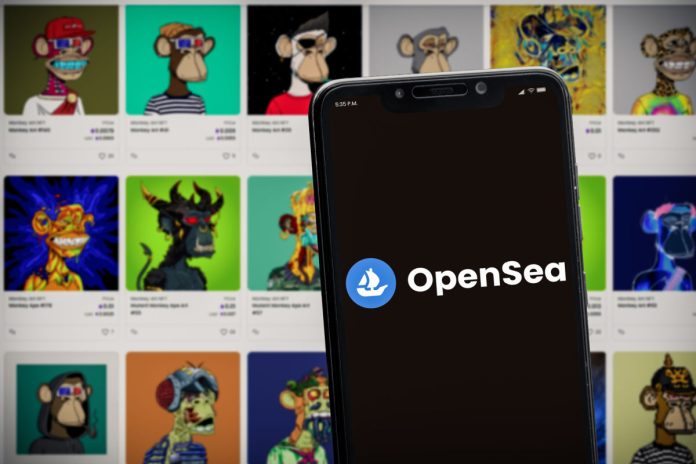 Brian Roberts has announced he will be stepping down as the Chief Financial Officer of NFT marketplace OpenSea after 11 months in the position.
The former CFO made the announcement on his LinkedIn profile, confirming his departure from the role but stated he will stay on as an advisor of the company. 
He stated: "Well it is time for me to come ashore from the "open seas". I'm grateful for the opportunity and proud of many accomplishments but none more than the strength of the finance team at OpenSea.
"I had the rare opportunity to build a team literally from the ground up and handpicked game changers. I've been working closely with Devin Finzer and the supremely capable Justin Jow to ensure a smooth transition, and I will be staying on as an advisor to the company. I remain incredibly bullish on web3 and especially OpenSea.
"The company is heads down building and I assure you, the best is yet to come."
Roberts joined OpenSea last year departing from his previous role as CFO of vehicle-hiring service Lyft. The ex-OpenSea CFO oversaw a $300m funding round at the beginning of the year, which raised OpenSea's valuation to $13.3bn as one of the predominant NFT marketplaces.
However, the NFT market has experienced a year of turbulence after garnering major popularity from celebrity-purchased NFTs.
OpenSea CEO, Devin Finzer, laid off 20% of its staff due to the market decline last July, citing "macroeconomic instability" as a factor in his decision.
The NFT marketplace has not been helped by the 'crypto winter' that has affected the cryptocurrency market this past Summer, with major crypto currencies such as Bitcoin and Ethereum suffering a sharp decline from previous valuation highs last year. 

Roberts follows a list of high-profile resignations in the web3/crypto sector, as former Kraken exec Jesse Powell resigned from his role last September.