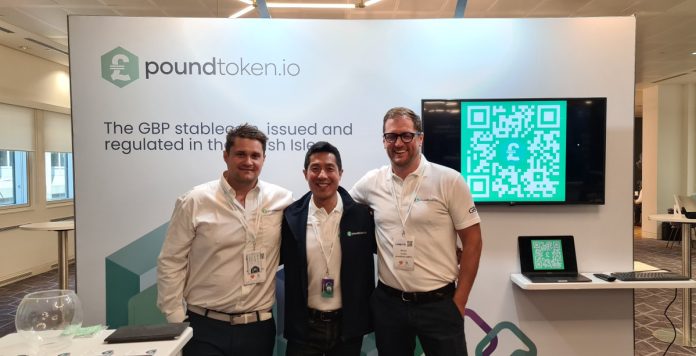 Mike Crosbie, Chief Business Office at poundtoken, writes for Payment Expert assessing the general state of play when it comes to stablecoins amongst UK digital currencies.
As cryptocurrencies continue to grow globally, so do the challenges within the industry. More eyes than ever are on stablecoins, judging whether it is the next step in the evolution of digital currencies and whether stablecoins play a part in building the financial systems of tomorrow. The debate has spurred multiple tracks of discussions – and two of the most important are sustainability and stability.
Let's start with sustainability. A common bugbear in the past, energy consumption was a regular and fair criticism against blockchain-based cryptocurrencies. With Ethereum's successful merge, the sustainability effort has well and truly taken a massive stride forward, consuming 99% less energy. More innovations will inevitably come to improve the efficiency of the blockchain.
But the latter – stability – is less clear-cut. As the value of some cryptocurrencies fluctuates wildly, regulatory bodies have taken a closer look at the value and usability of the new types of currencies rising to the forefront. Regulation is a vital question – but overall, we believe that legitimate stablecoins are fundamentally protected against volatility, and we expect them to grow in global adoption by working collaboratively with regulatory authorities.
Building on this, we will likely see a greater focus on the stability of cryptocurrencies should they be used more widely for payments, and how stablecoins will play a major role in continuing to grow the space across the UK and globally. Take price volatility. Rapid fluctuating values led to the public perception that cryptocurrency investment equated to gambling. A recent period of volatility during H1 2022 saw the market lose 60% of its value during that time. Currencies should, by their nature, hold their value so that they can be used for transactions. Once that equilibrium is gone, it is difficult to go back.
That said, there was one consequence of the market dip that was remarkable. Craving stability after the crash, many diverted their interest towards stablecoins, leading to a rise in not just circulation but also a shift towards currency backed stablecoins in the aftermath of Luna/UST. Upwards of $150bn in stablecoins are in the market as of June 2022, significantly up from the $108bn the year prior.
What does this tell us? It reinforces the idea of trust and safety is not just important, but paramount to the continued growth of stablecoins. Stability is a shared priority for all, whether you're someone who believes in the full adoption of crypto and its redefinition of the financial system, or someone who just wishes to dip a toe into the area.
As part of the discussions, regulatory bodies are stepping into the fray. The UK government has once again reiterated its intent to become the "country of choice for those looking to create, innovate and build in the crypto space", said Richard Fuller, the Economic Secretary to the Treasury at the time. Beyond the UK, the European Union is already close to pushing through its wide-ranging crypto bill, which will be mainly focused on stablecoins. We expect these discussions to solidify into policy changes in 2023, if not sooner. We also believe that regulation is fundamental for trust in any currency. As the first FSA-regulated stablecoin fully backed 1:1 by the pound sterling, we work closely with partners precisely because regulation and trust is vital.
2022 has been a turbulent year for the market so far – and one that outlined how well positioned stablecoins are in the future. With blockchains consuming less energy, conversations around regulation are getting louder and clearer. Countries are already stepping in to outline the status of stablecoins, and how legal frameworks should apply to them. The bricks of legislation are being laid – and rightfully so. Fundamentally, holders of stablecoins must believe that their currencies will keep their value persistently and with no fluctuation, to embrace the next era of digital currencies. Stablecoins who embrace these values will succeed well beyond 2023.