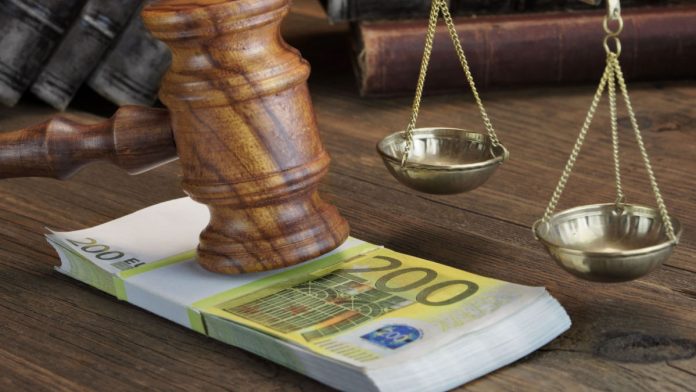 The Irish branch of Denmark's Danske Bank has been sanctioned with a €1,820,000 penalty by the Central Bank of Ireland in connection to AML failings. 
According to the Central Bank, a total of three breaches have been committed by the financial institution operating on Irish soil, all caused by overlooking to update automated monitoring filters in compliance with local laws.
The Central Bank explained that those filters have been part of Danske Bank's Irish branch since 2006, staying active until 2019 – well after Ireland's Criminal Justice Act (CJA) was put into force back in 2010 – making the offence almost nine years long.
Investigations found out that specific requirements by the CJA in terms of money laundering and terrorist financing were amiss, leading to monitoring exclusion of certain categories of customers, including some that have been ranked medium-to-high risk by Danske itself.
Furthermore, the Central Bank claims that Danske Bank became aware of the need to adjust those filters in 2015 but failed to inform its Irish branch, which went on until March 2019. Estimates show that a total of 2.43% of all transaction processed through the Irish branch between 2015 and 2019 were not subjected to money laundering and terrorist financing monitoring.
When condensed into a short summary, the breaches under the CJA relate to transaction monitoring, insufficient customer due diligence, and failures to implement strict policies to prevent money laundering and terrorist financing. 
The fine, which has been reduced from €2,600,000, marks the first case where the Central Bank of Ireland imposes a penalty on a financial institution that is supervised outside of Ireland.
The Central Bank's Director of Enforcement and Anti-Money Laundering, Seana Cunningham, said: "The importance of transaction monitoring in the global fight against money laundering and terrorist financing cannot be overstated. It is imperative that firms implement robust transaction monitoring controls which are appropriate to the money laundering risks present and the size, activities, and complexity of their business. 
"These controls must be applied to all customers, irrespective of their risk rating, as they enable firms to detect unusual transactions or patterns of transactions and where required apply enhanced customer due diligence to determine whether the transactions are suspicious.
"This case highlights the requirement for firms, including those operating in Ireland on a branch basis, to ensure that group systems, controls, policies and procedures are compatible with Irish legal requirements and to ensure that their governance framework and risk management measures operate effectively. These should be risk-based and proportionate, informed by firms' business risk assessment of their money laundering and terrorist financing risk exposure.
"Anti-money laundering and countering the financing of terrorism compliance is, and will remain, a key priority for the Central Bank. This case demonstrates our willingness to pursue enforcement actions and impose sanctions where firms fail in their anti-money laundering/countering the financing of terrorism compliance."