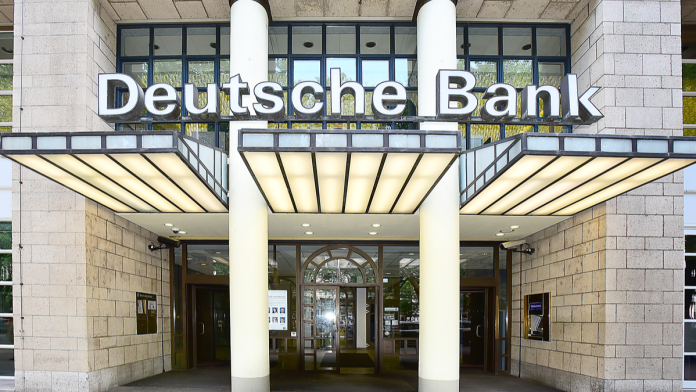 By collaborating with Austrian fintech Credi2, Deutsche Bank is set to launch its BNPL solution for online merchants and e-commerce firms. 
The German bank's newest offering will enable merchants to pay invoices in instalments which can be flexibly integrated within their own payments processes.
Unlike most traditional BNPL services, Deutsche Bank aims to provide merchants with 'full control over their transactions', with an emphasis on digital tracking returns and partial payments. 
Moreover, Deutsche Bank will help assess the risk of non-payments and potential fraud activity in real time, allowing merchants and marketplaces the benefit of the bank's liquidity advantage – with Deutsche Bank immediately paying out the purchase price once the confirmation of order is transacted.
"Together with Credi2, we want to create a real alternative to existing BNPL offerings," said Kilian Thalhammer, Head of Merchant Solutions at Deutsche Bank.
"Unlike most BNPL offerings, merchants retain full control over transactions with their new and existing customers through the white label approach."
According to FIS Worldpay Report 2021, Invoice purchasing has dominated in Germany for decades, becoming amongst the top three payment methods in e-commerce payments – along with wallet payments and direct debits.
Christian Waldheim, Co-CEO at Credi2, added: "With Deutsche Bank and Credi2, a major international bank and fintech are working together successfully.
"Through our white-label solution, banks, merchants and marketplaces can offer our modern and flexible payment solution under their own brand – this ensures customer loyalty and increases sales."
Deutsche Bank becomes one of a number of financial institutions and tech providers to launch their own BNPL offering. Revolut, Stripe and a number of others have joined in on the sector, despite a recent downturn.
Popular BNPL fintechs Klarna, Affirm and Zip have seen drastic declines in valuation this year, as investors have begun to cool on their interest in the sector.
Pilot projects for Deutsche Bank's BNPL product are scheduled to start this year.