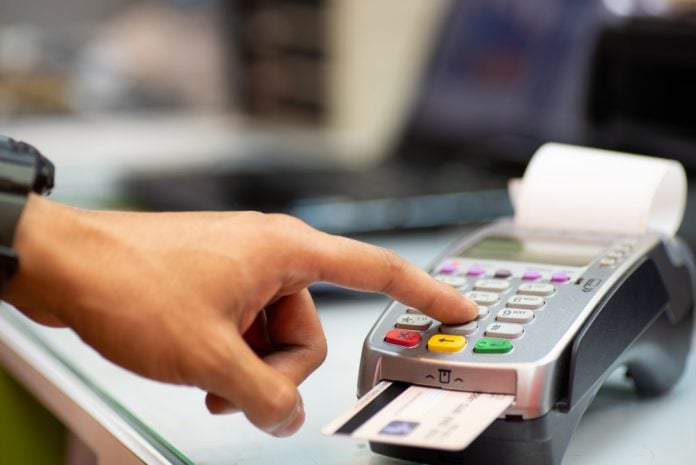 W2 CEO Warren Russell spoke to Payment Expert about what the payments sector can do to be as impactful as possible in the economic recovery from COVID-19.

Payment Expert: Firstly, can you tell us more about the role of the payments sector in helping during the COVID-19 pandemic?

Warren Russell: The payments sector is going to be pivotal in not only people surviving during lockdown but also as businesses start to recover post the pandemic. As we have already seen, the use of cash has dropped significantly in the UK with 60% less cash withdrawals as people move in favour of contactless payments and 72% of people saying the pandemic will affect their future use of cash.

This has led to a surge in people using wallets cards and other payment methods in an effort to avoid human interaction and minimise the risk of transmission of coronavirus. The increase in contactless limits has also helped and as we have seen across our customer base the use of child friendly payment methods such as prepaid cards for children have simply weathered the storm, usage has increased.

PE: How is W2 placing a deeper emphasis on helping smaller businesses during the COVID-19 crisis?

WR: We have looked at this as it not just being smaller businesses that need help, so everything we have put in place is across all companies that we work with/want to work with. We have removed all set up fees, all transaction commitment and have made available all of our services at no additional cost.

As a platform we are fortunate enough to be able to offer hundreds of different services so that neither us, nor our customers face any key/single supplier points of failure – we will automatically put in place alternative suppliers, in real-time, at no additional cost in the event of a service outage or even worst-case scenario, supplier failure.

We are also trying to be as flexible as possible with all our customers on payment terms, it is a delicate balance trying to ensure that we don't become a victim of lenience but where we can we will always help – this unprecedented time is about pulling together, not taking advantage.

PE: Can data and its maximisation be an imperative part of helping payment companies through this economically turbulent period?

WR: Extracting the value always plays a key part in what we do, unfortunately, any kind of market stress allows the unscrupulous to try and take advantage. Therefore cross-referencing checks against one another becomes vitally important, for example 'passing' KYC may actually be more suspicious if other information surrounding that application doesn't add up – e.g. they are using a mobile device in a different location to where they should be during lockdown, the email they have provided is recently created, or the sociodemographic information doesn't stack up with what you are being told.

Getting customers during this time is going to be more difficult for all of us, so maximising the success chances of application is crucial to give customers choice, use all the bureaus, offer document as well as data-driven validation, why wouldn't you? And if you can get it all through one API and one platform then even better. But it is not just about getting good ones through the door, it's about keeping hold of them and stopping the bad actors as well – the importance of extracting the key information from the checks you are doing cannot be underestimated.

PE: W2 offers 24-hour support, how crucial can this be during these unprecedented times?

WR: All our customers require confidence in their customer onboarding processes. In these unexpected times, we expected to see an increase in unusual behaviour by consumers, perhaps as they performed financial transactions at different hours to normal while on furlough or having to home-school etc. it was therefore of paramount importance that we were on hand 24×7 to ensure that when our customers had an issue we could resolve it quickly and minimise any impact on their business.

Most company's offer Mon-Friday 9-5 with an enhanced SLA at a premium cost, we decided however to do away with all support charges and give everyone 24×7 P1 support to deal with the most severe issues as quickly as possible and at no additional cost.

PE: How can the payments and finance sectors ensure that the process for recovery from COVID-19 is as smooth as possible?

WR: I think the interesting thing here is that we don't really know what recovery is going to look like, it is certainly not going to come with a bang. I think the key thing is that payments are going to be more important than ever going forwards, this really could have been the final nail in the coffin for mass cash usage and epayments and card payments could increase only further now, especially with the change in contactless threshold.

I think to maintain and grow the confidence the sector needs to ensure it is resilient – a £10 note doesn't stop working, payment rails need to be robust, it also needs to ensure security is at the heart of everything it does. Again, your name, address and DOB are not on a £10 note, it is however embedded in the blood of your payment vehicle so it needs to be strong against data theft, fraud and identity theft. That is what will smooth the recovery and continued growth of the sector.