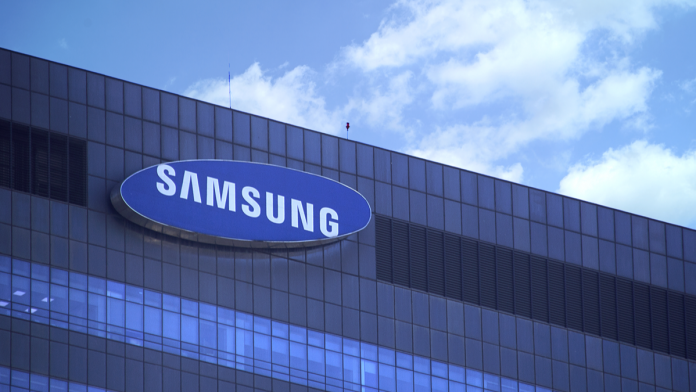 Samsung has joined forces with NXP Semiconductors and ING to deliver customers a brand new 'point-to-pay' mobile technology.
Nicknamed 'NEAR', the method is built as a peer-to-peer solution that enables payments to be transferred just by holding one mobile device close to another, eliminating the need to input any additional information.
The solution was developed by ING bank using NXP's ultra-wideband (UWB) technology. Overall, UWB has already been available across the newer generation of Samsung phones, starting with the Galaxy Note 20 Ultra. The tech giant has provided ING and NXP with additional access to their devices to further develop the payments system.
JM Choi, Corporate VP and Head of Connectivity at Samsung Electronics, said: "UWB technology opens up a whole new world of connectivity – a world in which our devices can generally communicate seamlessly in an open ecosystem.
"By working closely with partners such as ING and NXP, we can give even more consumers access to this ground-breaking technology, creating innovative new experiences that make people's day-to-day lives easier."
A statement from the triple partnership has explained that the solution requires both payer and payee to have UWB-enabled phones that have the ING app installed for the method to work.
From the app itself, the sender can input the exact amount they want to pay and select from a list of nearby accounts, which also shows the distance to each one. When selected, a recipient will receive a notification with the option to approve the transaction.
The companies promote NEAR to be the "perfect solution" when it comes to making private purchases like paying for a round of drinks or making donations.
Thijs Janssen of ING Factory commented: "This new technology allows you to settle peer-to-peer payments with people you know, as well as with strangers simply by holding your phone close to theirs.
"The users no longer have to exchange their personal details, which makes payments even faster and easier. The UWB technology ensures that the payment goes to the correct person securely."
NEAR will first undergo testing in an ING and NXP-supported pilot based in the Netherlands, commencing sometime in the coming months. The active involvement of customers will be then considered based on the pilot's results.
"The pilot uses NXP's Trimension SR100T ultra-wideband chips, along with UWB-enabled Samsung smartphones, so that consumers are able to make direct payments via the ING banking app," said Steve Owen, Executive Vice President at NXP.
"Because there's a growing need for convenient peer-to-peer payments, we're innovating with ING and Samsung to make this new payment method suitable for global application."