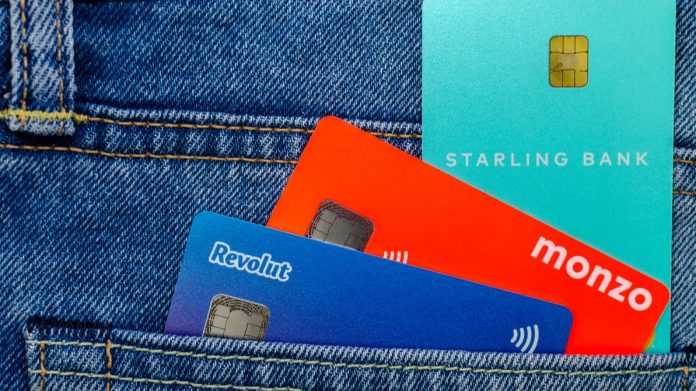 A new report by consumer intelligence firm Talkwalker has highlighted that UK banking is currently going through a tech renaissance.
Traditional banking institutions in the country such as Barclays and HSBC have cemented themselves in history, standing tall for hundreds of years. However, as times change, so do consumer needs, which are then accommodated by the developments in technology.
A quick and simplified process has become the standard in customer service that all companies are striving to achieve. In the financial world, legacy systems, or the dislike for them, are instigating the emergence of easier means to manage money through technology. Enter fintechs.
Talkwalker's report has pitted against each other some of the UK's biggest high street banks and some of the most-discussed challenger banks in recent years to see how they compare in terms of public affection.
"The rise of challenger banks is an example of some of the most successful innovation, diversification, and differentiation any industry as established as banking has ever seen," said Jack Richards, Marketing Manager, UK & Nordics at Talkwalker.
To nobody's surprise, the report found traditional banks to be the leaders in the financial sector when it comes to being mentioned in a conversation, with Barclays (34.4%) and HSBC (27.4%) being discussed the most. Talkwalker partially attributes this to the banks' connection to popular culture, such as Barclays being a Premier League sponsor.
The conversation changes to being more customer-oriented when challenger banks are involved, Talkwalker explains, with themes being less broad and more focused on payments, platforms, and plans. According to the report, Revolut is the firm that holds the highest market share of voice (8.9%) amongst challenger banks.
Customer service is of course the single leading factor that influences the decision which one of the two bank types a client will prefer. Interestingly, the net sentiment for all banks, digital or not, has been found to be low. While challenger banks are generally viewed more positively than their counterparts, the score remains in the negative across the board, with Starling Bank (-4.4%) being the most favourable digital bank, while NatWest (-36.6%) ranking the lowest overall.
Richards added: "The world is changing. Consumers are more demanding, more urgent, and more unpredictable than ever, and brands are struggling to keep up."
Sustainability and ethics have also been flagged as important conversation drivers, bringing change in the way how all banks operate. The report gives HSBC as one example due to offering bank accounts to people with no fixed address, while challenger banks Revolut, Starling Bank and Monzo are mentioned due to their partnership with climate change fighting initiative Tech Zero.
Talkwalker shared that data has been gathered for a total of 12 months, in which challenger banks have shown clear signs of growth. However, the company acknowledged, it is still important to note that Monzo, Starling Bank, Revolut and Monese combined are the same size as NatWest.
Richards concluded: "By analysing up-to-the minute insights and pulling data from a range of sources, brands can obtain a holistic view of the marketplace and identify opportunities to help them close the consumer closeness gap. This in turn helps them challenge or maintain their brand position."