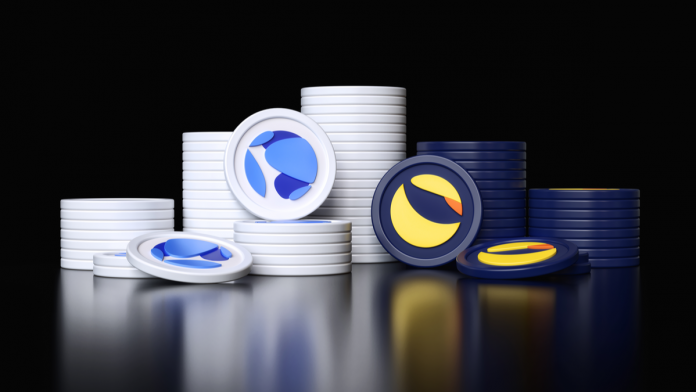 Terraform Labs is preparing to launch the revival phase of its Luna and USD crypto tokens after the company's CEO, Do Kwon, confirmed approval last Wednesday. 
Titled 'Terra Ecosystem Revival Plan 2', the Proposal 1623 was approved by the Terra community after Do Kwon had begun the revival process more than a week after its original Luna and USD tokens collapsed dramatically during the week known as the 'Crypto Crash'.
Expecting to relaunch today, the Terra 2.0 tokens will operate under a new blockchain, moving completely away from its original blockchain. The new coin chain, 'Luna Classic (LUNC)', will not operate via an algorithmic stablecoin like its predecessor.
The governance details on the new proposals for the cryptocurrency outlines that 30% of the tokens distribution will go to the community pool, 35% towards pre-attacked Luna holders, 10% towards pre-attacked USD holders and 15% for further supply. 70% of future distributions of the new coin to previous Luna and USD holders will be handed to them over the course of the next two years.
Additionally, the new Luna Classic tokens will be airdropped to investors as Terraform stated Wednesday on Twitter that they will remove the original wallet which held the previous iteration of the cryptocurrency.
"The removal of these wallets from the airdrop whitelist will make Terra a fully community-owned chain. We believe this is an important step to empowering our ecosystem," explained a spokesperson on Terraform's Twitter.
Binance will also work with Terraform to enable its revival, with Terra stating they are 'working closely' with the crypto exchange platform. Binance was one of the first of many crypto exchange sites to halt trading of the original Luna and USD tokens during its crash.
"The Terra community just passed a vote to 'Rebirth Terra Network," stated a spokesperson on Binance's Twitter.
"We are working closely with the Terra team on the recovery plan, aiming to provide impacted users on Binance with the best possible treatment. Stay tuned for further updates."
The revival plan has caused controversy however, after days before the plans were approved, Do Kwon stated to previous holders of the cryptocurrency not to burn their tokens as 'nothing happens and you will lose your tokens'.