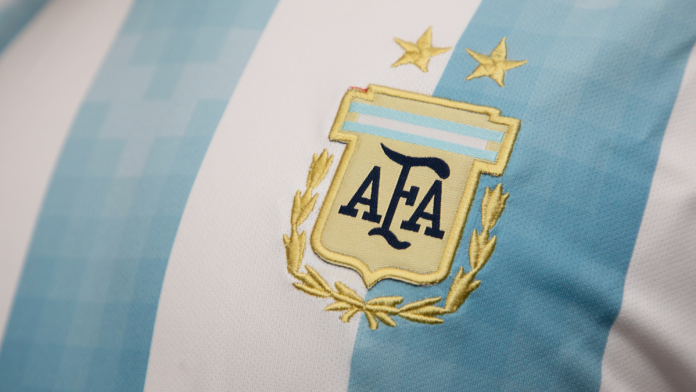 The Argentine Football Association (AFA) has put pen to paper with NFT marketplace and football streaming platform OneFootball.
Argentina is set to become the first country in the world to give its men's national football team a fully integrated web 3.0 makeover. The AFA is scheduled to soon launch its initial batch of officially licensed NFTs in collaboration with OneFootball.
Leandro Petersen, Commercial and Marketing Manager of AFA, said: "Being able to announce AFA's personalised NFT platform, together with OneFootball, means taking another step in our expansion in the digital world. 
"Soon we will launch the first AFA NFT collection, reinforcing our bond with the Argentine National Team fans, not only in this World Cup year, but also for the years to come".
In a joint statement, both entities confirmed that the digital assets will be themed around current, past and future national teams, with involvement from the likes of Lionel Messi, Angel Di Maria, and influenced by legends such as Diego Armando Maradona, Claudio Paul Caniggia and Gabriel Batistuta.
Claudio Tapia, AFA President, stated: "We're excited to be the first federation to release a personalised NFT platform with OneFootball, transforming in further the digital experiences for our national teams and football fans. 
"This is the start of an exciting new era in football, and the Argentine National Team will be at the heart of it thanks to this partnership."
Fans will be able to get involved with the NFTs on OneFootball's NFT marketplace, Aera, built exclusively to offer fans digital football experiences and collectibles.
Lucas von Cranach, CEO & Founder at OneFootball, said: "OneFootball will take tens of millions of football supporters from Web2 to Web3 over the coming years. In order to do that, it's crucial that we have the right partners which share our excitement about delivering a future of football that is decentralised and built on Web3.
"By becoming the first federation to launch licensed digital collectibles with OneFootball, the AFA will be giving fans more access and more ownership, helping to bring them even closer to the game they love."