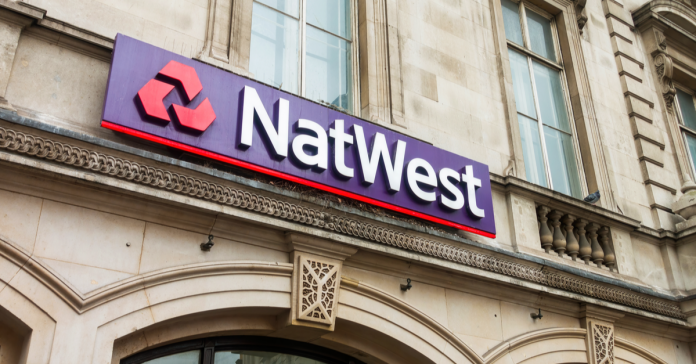 NatWest Group has become the first major UK bank to fully comply with the Variable Recurring Payments (VRPs) requirement.
By signing with payment providers TrueLayer, GoCardless and Crezco, the financial institution is now operating in full compliance with the UK Competition and Markets Authority's issued requirement from last year for all nine biggest UK banks to adopt VRPs.
The technology supports the 'sweeping' functionality, or 'me-to-me' payments, allowing for bank clients to freely move money between two separate accounts that they own.
Daniel Globerson, Head of Bank of APIs at NatWest Group, commented: "VRP has huge potential for both consumers and businesses. As a relationship bank in a digital world, we're proud to lead the industry by delivering a new payment option through VRP, which will make it easier for businesses and their customers to manage payments for a wide range of services."
VRPs allow for customers to set a maximum payment amount while also making instant payment cancellations. Another benefit is the lack of paperwork which reduces the risk of fraud or manual errors.
Even more, clients can also make use of VRPs by giving their financial service providers consent to automatically manage all recurring payments in the future instead of having to ask for approval on each one individually, as is the current situation with Open Banking.
Jana Reid, Senior Product Partnership Manager at TrueLayer, said this on VRPs and TrueLayer's partnership with NatWest: "There is so much potential that can be unlocked with VRP to deliver value for consumers and businesses.
"It is significant to see NatWest go beyond the regulatory mandate, embracing a wider approach to deliver new, more efficient, and digitally native payment options to its customers.
"We're delighted to be collaborating with NatWest once again on this industry innovation and look forward to our relationship developing over the coming months."
Another statement was issued by the CEO of Crezco, Ralph Rogge, who said: "NatWest has taken the lead in going above and beyond regulatory requirements for VRP, setting an example that we hope others across the industry will follow.
"At Crezco, we're proud to play a part in delivering a new and convenient payment method that will bring benefits to businesses and consumers alike."
GoCardless also praised the link through its CPO and Chief Growth Officer Duncan Barrigan. He stated: "VRPs will be a game-changer for businesses and consumers alike. From sweeping, which will help us make our money work harder without the hassle, to use cases beyond 'me-to-me' where merchants can take advantage of this digital-first, cost-effective payment method, VRPs will make 'account-on-file' the next big trend in payments.
"Working with NatWest, with its advanced VRP capabilities, will help us accelerate our vision of building the world's first bank payment network to help businesses access a range of account-to-account payments methods, from direct debit to VRPs, in a single platform."
The announcement comes as the latest in NatWest's preparations to meet industry standards, with the bank having built its VRP API last year and having first tested VRP transactions in a live environment in December.