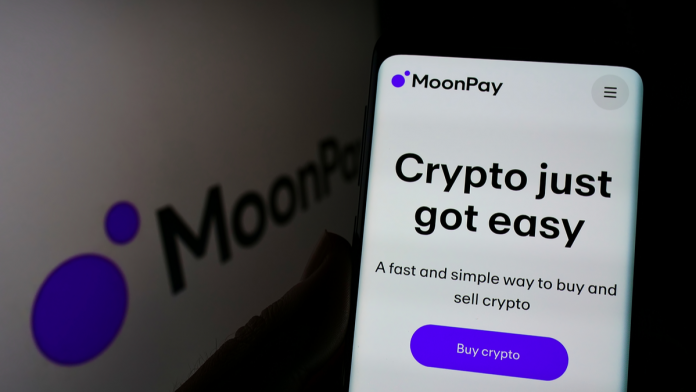 NFT marketplace OneOf is combining with MoonPay to provide customers with the ability to make purchases in crypto.
Already supporting credit card payments for non-crypto transactions, the NFT platform used by musicians and athletes to better connect with their fans will also allow for payments to be made with Bitcoin, Ether, Tez and other cryptocurrencies. Further functionalities around buying, selling, and trading will also be unlocked for OneOf users after the complete integration of MoonPay's offering.
Tyler Hoffman, VP of Business Development at MoonPay, commented: "We are excited to be partnering with top NFT marketplace OneOf to expand artists and users' access to NFTs. Through partnerships like this, MoonPay is able to scale accessibility and bridge gaps that exist to ensure billions of people can participate in the ongoing digital transformation that Web3 has brought.
"OneOf's commitment to onboarding the next generation of fans onto blockchain and web3 via NFTs from its world-class calibre artists, athletes and brand partners, makes it a perfect partner fit for MoonPay's vision."
Besides crypto-related payments, MoonPay will also be providing OneOf with crypto liquidity and delivery, a fraud prevention toolkit, custom checkout flows, as well as regulatory licences and KYC checks.
The announcement is evident of OneOf's growth and ambitions to further expand its user base, with the marketplace recently launching a new artist development initiative and signing partnership deals with the Grammys, Sports Illustrated, Duke Basketball, and OpenSea.
Lin Dai, CEO and Co-Founder of OneOf, concluded: "OneOf is thrilled to be integrating MoonPay's top-notch technology into our marketplace, providing users a simple, fast, and safe way to transact in crypto.
"Our mission has always been democratising the access to blockchain and Web3 for ALL fans and lowering the onboarding friction for creators. Our partnership with MoonPay will continue to drive this mission forward."