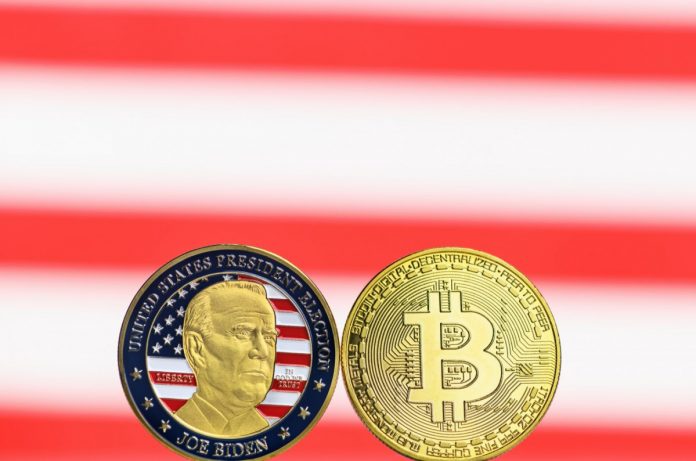 President Joe Biden is set to unveil the US strategy for cryptocurrencies, through the signing of an executive order.
With this week being rumoured to be the deadline, Biden's signature on the executive order will give federal agencies permission to outline any regulatory changes they deem necessary by assessing the economic impact and the implications on national security that digital assets carry.
A crypto strategy was already known to be on the agenda of the US President. However, tensions with Russia over the Ukraine crisis, the sanction fallout, and concerns that crypto may be used to circumvent financial penalties are believed to have accelerated the adoption of a crypto legislation.
Recent weeks have seen the crypto market being heavily ridiculed by lawmakers such as Elizabeth Warren over the decentralised nature of digital assets being utilised by individuals and businesses to avoid sanctions.
In a media statement, Director of Treasury's Financial Crimes Enforcement Network, Him Das, said: "Although we have not seen widespread evasion of our sanctions using methods such as cryptocurrency, prompt reporting of suspicious activity contributes to our national security and our efforts to support Ukraine and its people."
The Biden administration holds a pivotal role in bringing clarity into the crypto market, as more industry experts call for it.
As the year progresses, the White House is also speculated to voice a decision on a potential digital currency issued by the Central Bank of America in a bid to keep the dollar stable when faced by other countries such as China that have adopted the blockchain.