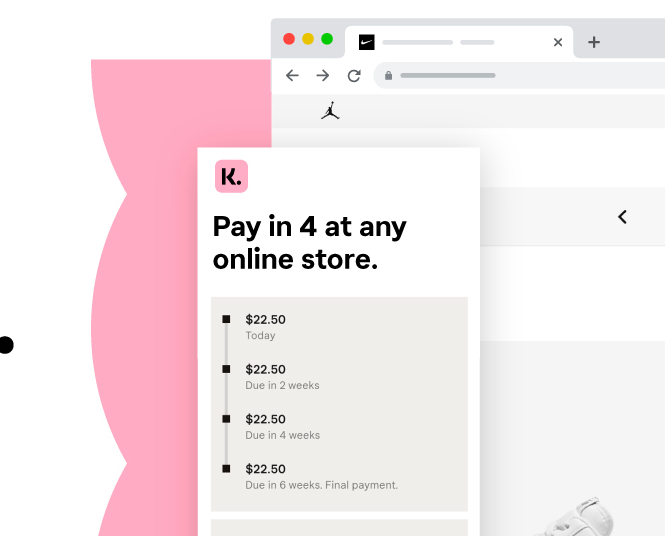 Klarna has launched a new browser extension which will enable consumers to use the fintech giant's payment solutions at every online store, even if they are not a partner of their buy-now-pay-later (BNPL) programme
The extension has finally launched after being beta tested with over 100,000 consumers
Users can install the extension on Google Chrome and Microsoft Edge currently, with plans to roll out to Firefox and Safari browsers in the near future.
Consumers in the UK, US, Germany and France are able to access the new feature, which will be powered by Piggy, Klarna's recent browser extension acquisition.
Klarna has said that it will open up the service to other markets in due course.
"While mobile shopping is surging, we also see that many consumers still enjoy the comfort of browsing and comparing items on a larger desktop screen," Klarna chief product officer David Fock said.
"We want to offer consumers the world's best shopping and payments experience – no matter what device they are using.
"With the introduction of our browser extension, consumers shopping on their desktop can now benefit from the convenience, control and flexibility of Klarna's pay later services at all of their favourite online stores."
"Combined with the automatic couponing and cash back features, our new extension offers the ultimate shopping hack, saving time and money for consumers at every checkout."
Klarna product director Nicholas Mahalec added: "Online retailers are constantly looking for ways to reduce cart abandonment and improve the checkout experience – especially during the crucial holiday shopping season.
"By automatically adding coupons to shopping carts and enabling consumers to pay later with Klarna's secure and convenient one time cards, the new browser extension not only saves consumers valuable time and money, but also boosts engagement and retention for retailers – regardless of whether they are Klarna partners already. "With this partnership we open the door for tens of thousands of retailers to tap into Klarna's growing base of 90+ million high intent shoppers