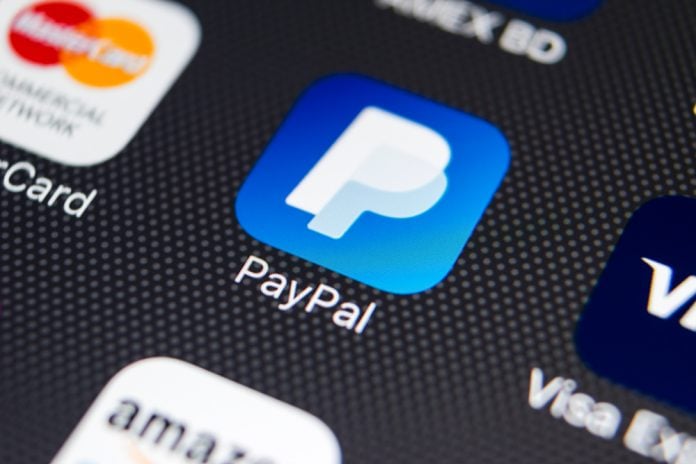 As of November, PayPal is introducing new fees for payments between UK businesses and those in Europe.
The money transfer company said it was now incurring extra costs, such as the rise in interchange fees between the UK and EEA.
British businesses will be charged a 1.29% fee for payments from the European Economic Area and vice versa. Most currently pay about 0.5% in similar charges, which have remained unchanged since before the UK left the EU customs union and single market.
VibePay's CEO, Luke Massie, commented on PayPal's move: "This decision will severely impact many SMEs and sellers who have already struggled to stay afloat across the past 18 months.
"Margins have become increasingly tight as the middlemen in payment infrastructure have taken their cut, rather than those merchants who are really delivering for the consumer in the supply chain."
Visa and Mastercard appear to have followed suit after announcing their decision to increase fees by five times the current amount. Such new charges apply to the whole of the UK, Guernsey, Jersey, Gibraltar, and the Isle of Man.
"This move, driven by Brexit, may be the final nail in the coffin for entrepreneurs and sellers, making their business models unsustainable due to excessive fees," Massie added. "The payment infrastructure needs to evolve from traditional, fee-heavy rails, to emerging solutions that are low cost and faster, and enable businesses to operate within viable margins."
In a statement, PayPal explained that it was "simplifying" its cross-border fees: "In a highly competitive market, this will make it easier for these businesses to compare PayPal's pricing with that of other providers and to better appreciate the value we provide."
The new fee was first mentioned on the same day the company announced it would accept cryptocurrency Bitcoin, but details were not released until this week.
The Federation of Small Businesses (FSB) said that any rise in payment-platform fees is 'unwelcome news' for small businesses and entrepreneurs, with around 40% of small exporters saying the value of their exports had dropped.
Vice Chairman, Martin McTague, explained: "Since the start of the year, around one in four small exporters have stopped exporting to the EU, citing amongst other reasons the costs involved in selling to EU-based customers.
"We need to see stronger support for small exporters from the government, including a relaunched SME, Brexit Support Fund and a reformed Tradeshow Access Programme."
It was only last week when PayPal enhanced it's international NetWork by introducing it's PayPal Business Debit Mastercard, offering in four new European countries, building on its current international network. The goal of this was to make it easier for small businesses to have quick access to their available PayPal funds with an unlimited cashback option.
European rules capping credit and debit card interchange fees at 0.2% and 0.3% no longer apply to UK businesses.