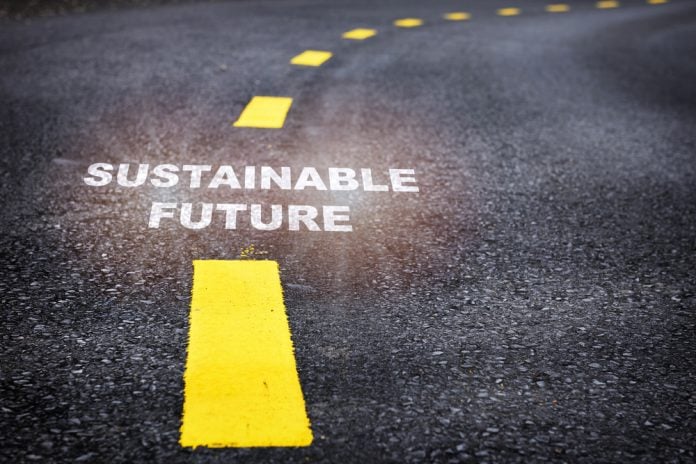 The vast majority have evolved through digitalisation in modern times, with it taking on heightened focus as we emerge from the pandemic. 
Digitalisation has changed everything from the way we communicate, learn and work to the way we travel, shop, watch, listen and even play, writes Meredith Popolo, Head of PR, Communications and Sustainability at Trustly.
The World Economic Forum has said sustainability is the new digitalisation, and at Trustly, we agree. In the coming years, society will look at sustainability the same way we view digitalisation today.
Your business simply won't be as attractive — to customers, consumers, partners or investors — if you don't prioritise sustainable practices. (Keep in mind, that "sustainability" encompasses not just environmental practices, but social and governance practices as well.)
Shifting to more sustainable practices is a huge challenge facing any business that hopes to stay competitive in the coming years, but I'm optimistic that together we can move towards building a more sustainable society.
A more sustainable way to pay
Sustainability has always been central to the Trustly business model. As a purely debit payment method, paying with Trustly doesn't contribute to increased consumer indebtedness. Consumers pay with money already in their bank account when they choose us, rather than taking on credit.
Today's payment landscape is highly complex and fragmented, with many local payment schemes and several large global solutions characterised by high consumer friction and merchant fees.
Our solution bypasses the traditional card-based payments value chain, which involves intermediaries such as issuer and acquirer processors, and instead provides merchants with lower fees and reduced transaction costs, sometimes up to 50% cheaper than cards.
At the same time, we deliver enhanced transparency and a more convenient consumer experience, without any hidden fees.
Our contribution to the gaming industry
Since 2008, Trustly has provided best-in-class deposits, instant player verification and fast payout solutions for the gaming industry. We've helped operators across Europe completely remodel the player experience.
As part of our commitment to supporting operators' payment optimisation and compliance processes, we continuously monitor and respond to changes in local regulations. This not only reduces risk for operators, it also helps fortify consumer confidence.
Trustly is also committed to providing value beyond payments. We are continually focused on improving our sustainability efforts in environmental, social and governance areas, and in turn, strengthening the sustainability profile of the operators we work with.
Doing our utmost to be a responsible supplier, Trustly has integrated sustainability efforts across all aspects of our operations, from strategy to corporate governance policies.
Supporting regulatory compliance for a safer marketplace
Trustly operates in a highly regulated landscape. Anti-money laundering and counter-terrorism financing legislations are core legislative pieces of our operations.
Trustly's payments are always fully traceable. We have implemented comprehensive merchant due diligence, transaction monitoring and reporting processes, which all help to reduce money laundering and terrorism financing in society at large.
To promote a safer and compliant society that eliminates money laundering and financing of terrorism, it's important for governments and fintechs to work together.
That's why we are proud to participate in projects like the EU Black Wallet Project, an EU-funded project led by the Swedish and Finnish Police based on cooperation between the law enforcement authorities and the private fintech sector. Trustly contributed by providing market insight for the project related to the flow of funds, transaction monitoring and KYC processes.
Today, we also offer value-added services that help leading merchants automate compliance and customer verification across multiple markets. Beyond payment technology, we support merchants in tracing and verifying the source of funds, as well as reducing fraud. If you want to read more about our sustainable approach to powering the shift to a cardless society, you can visit https://www.trustly.net/sustainability and download our full 2020 Sustainability Report HERE.