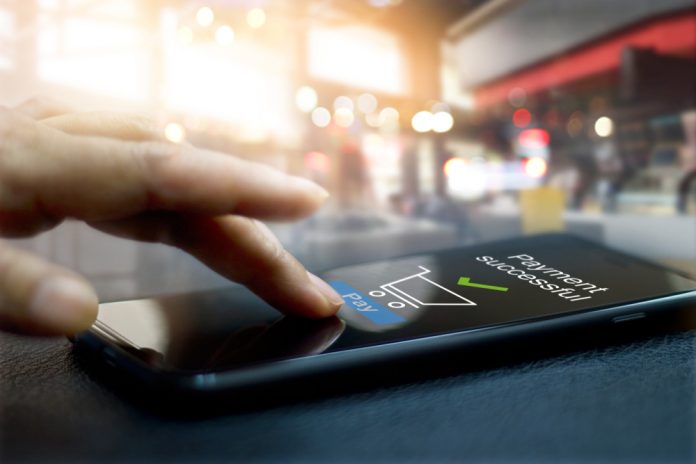 As the gig economy continues its recovery from the pandemic, a focus on the payment journey continues to take on heightened importance.
Following Payfare's new collaboration with Mastercard, the firm's CEO, Marco Margiotta, spoke of the importance of the partnership and how the link-up can bolster the gig economy. 
Payment Expert: Firstly can you tell us more about the partnership between Payfare between and Mastercard Send? 
Marco Margiotta: Absolutely. We are excited that Payfare, which powers digital banking and instant payout solutions for some of the world's largest on-demand platforms, will be leveraging Mastercard's full-service disbursements and person-to-person platform to further our mission in supporting financial inclusion for all gig workers. 
With Mastercard Send, Payfare can send gig worker earnings payouts to virtually all consumer and small business debit cards in the United States and other countries. Gig workers will also be able to send domestic and international money transfers in the Payfare-powered digital banking apps.
How important is the collaboration when it comes to boosting the recovery of the Gig Economy?
As you know, the entire payments industry has witnessed a seismic shift in the last year to mass adoption of digital banking, payments and financial services. Many workers have turned to the gig economy and other freelance-style gigs in the fallout of the COVID-19 pandemic, and will likely continue to do so. Gig workers could make up more than half of the workforce by 2023.
Our mission is to ensure that every worker in the gig economy can become an empowered entrepreneur with dignity and financial security, and our solution helps get them there. Payfare facilitates on-demand and instant access to earning for gig workers, and our powerful collaboration with Mastercard Send extends our reach.
Why is the payment journey crucial to the bounce back of the Gig Economy?
Above all, gig workers are entrepreneurs driving our economy, and they need funds to do business. As independent business owners, they should have flexibility and control over their earnings. We are disrupting the traditional banking industry to better serve the gig economy – who have become essential amidst the global pandemic. They complete necessary tasks like restaurant, grocery and even pharmaceutical delivery; providing transport to other essential workers; and more.
Solutions like ours that give gig workers their pay automatically ensure a low gas tank, flat tire or other unexpected expense doesn't derail them — or simply make it impossible to do their work.
Do you believe the switch to digital payments will continue for the sector following the recovery from the COVID pandemic?
Yes, the inherent need for workers to have instant access to their earnings will not change. The pandemic has accelerated the demand for food delivery, and now the recovery is driving a resurgence of ridesharing across the US and other countries. As an example, we have seen our US DasherDirect program with DoorDash continue to build momentum, with active users climbing a further 21% in April 2021 from the end of Q1 2021.
Before the COVID-19 pandemic, we developed Payfare in the back of ride shares, talking to drivers. They would either get their earnings earlier through a third-party payment processor with fees or they would use traditional bank accounts that had slow transfers.
Bank accounts can also be costly for low-balance clients, leading them to turn to predatory check cashers and payday lenders to fill the gaps. Our clients save money, and their workers get more financial security.
What are the next steps for the growth of digital banking and how can the sector improve financial inclusion?
The path to financial health for our gig economy is to leverage fintech solutions to make pay available on-demand and at no cost. As gig economy platforms and employers look to stand out in this rush to shape the post-COVID workforce, they must focus on empowering a financially healthy workforce.
Payments Canada recently shared that almost 40% of participating gig workers are looking for improvements in how they are being paid. Further, one in five Canadian gig workers reported that it currently takes at least a couple weeks to receive payment once work is completed.
As a gig worker, personal expenses to operate effectively accumulate daily, and so we must make a commitment as an industry to meet their needs for digital banking access.
What innovations can we look forward to from Payfare in the near future?
There is lots for us to be excited about – we've also just announced our strategic partnership with Marqeta to accelerate the expansion of Payfare across North America, Europe, Asia Pacific and beyond. We see a future where any independent worker has the option to get paid instantly.
The simplicity of our API integration will allow our services to be adapted to additional industry segments, including trucking, and other independent workers and entrepreneurs that might be working with smaller gig platforms.