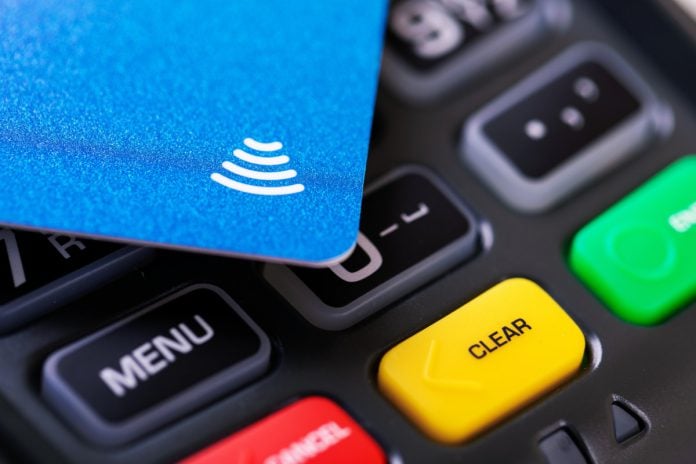 Phos has teamed with German fintech Wellet to enable merchants to accept contactless payments using their smartphones.
The collaboration bolsters Wellet's efforts to transform payments in Germany. Using phos' innovative technology, Wellet customers can now turn any NFC-enabled android device into a payments terminal, eliminating the need for merchants to purchase expensive POS card machines. 
Sergei Tokmakov, CEO of Wellet, commented: "We're excited to have partnered with phos to bring a more efficient and cost-effective way of accepting payments to Germany. Due to the high costs associated with physical terminals, many small businesses have traditionally traded with cash.
"However, health and safety concerns associated with the COVID-19 pandemic made people more hesitant to handle cash. So this SoftPoS technology will be integral to transforming payments in the country, allowing for secure, safe, and easy payments."
The app works off a smartphone's in-built NFC chip technology, so no additional equipment is required when using the application, removing the need to spend money on equipment repairs. As it is accessible on a smartphone, the Wellet app is always on hand when required.
Brad Hyett, CEO of phos, added: "Consumers now demand easy and seamless payment options. As we move away from cash and shift to a digital-first economy, it's important that we equip businesses with affordable, alternative payment solutions to the expensive physical PoS terminals.
"It's great to be working with Wellet to bring this transformative app, powered by our SoftPoS technology, to German merchants. Our technology is already being used by entrepreneurs in 15 different countries, with plans to expand to the US this year. "
The Wellet app only works on android smartphones. It is available on the Google App store. With the smart app customers can make cashless payments with VISA, EC, Mastercard and other credit cards.