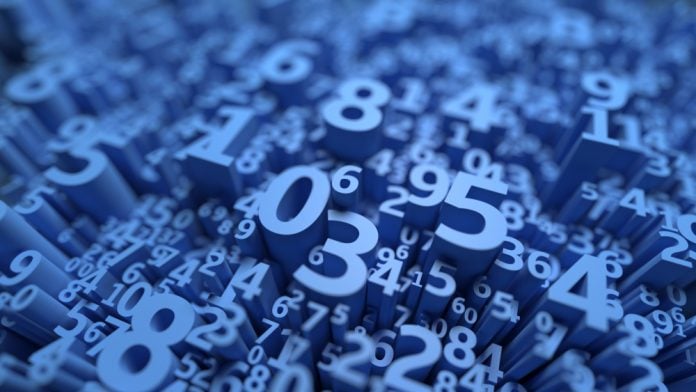 From tech to regulation, the world of payments is constantly evolving and staying up to date with the latest developments can provide a significant challenge.
However, at Payment Expert we have you covered with a bite-sized breakdown of the key digits from the week's major stories.
From $29,000 to $34,000 – Bitcoin bounces back
Bitcoin has made a major recovery after its value slumped following a series of price crashes, partly influenced by the Chinese government's rejection of cryptocurrency.
However, comments made on Twitter by Tesla CEO Elon Musk appear to have brought some stability back to the widely known digital currency. Musk suggested that he would restart trading in Bitcoin should environmental issues regarding its mining be resolved, prompting the market to grow by $200 million almost overnight.
The news comes as cryptocurrency in general begins to enjoy greater acceptance, with economic actors ranging from PayPal to the President of El Salvador Nayib Bukele embracing its use.
Revolut reveals 45% growth in customer base
Revolut's 2020 financial report demonstrated both positives and negatives, as the banking service fintech achieved a 45% increase in its customer base to 14.5 million from 10 million in 2019.
However, the firm did also report an increase in full year adjusted operating loss to £122 million, up from £98 million in 2018, attributed largely by the company to 'investment in growth and capability'.
Despite these financial pressures, Revolut was still able to finish the year strongly, experiencing a rise in gross profit from £16 million in the first quarter of the year to £54 million during the fourth quarter.
"As the extraordinary circumstances of 2020 drove the trend towards digital financial management, we continued to innovate for customers to make their financial lives easier and accelerate daily use," noted Nikolay Storonsky, CEO and Founder.
Juniper predicts big spending on digital verification
Juniper Research has published the findings of a recent study predicting that business spending on digital verification software will increase from $9.4 billion in 2021 to $16.7 billion in 2026.
Explaining the reasoning behind the investment boost, research co-author Vladimir Surovkin said: "Digital-only banks have shown that fully digital Know Your Customer can work and is very engaging for the user, therefore the pressure is on for traditional banks to deploy new identity verification services."
The research highlighted that many industries had already begun to digitise operations before the onset of the COVID-19 pandemic, which subsequently accelerated both the demand and the process.
Visa acquires Tink for $1.82 billion
Visa has acquired Swedish open banking platform Tink for €1.82 billion, including cash and retention incentives.
The agreement will significantly boost Visa's European reach, as Tink is integrated with more than 3,400 banks and financial institutions across the continent.
TInk – which includes merchants, financial institutions and fintechs in its list of clients – will retain its brand and management, and will remain headquartered in in Sweden's capital Stockholm.
Describing the takeover as indicative of the firm's commitment to Europe, Visa Europe CEO
Charlotte Hogg said: "In Tink, we have found a strong partner with whom we can accelerate innovation in open banking for the benefit of our collective clients and the citizens of the UK and the EU, while investing in high-skill tech jobs on the continent."
£1.25 million in Britannia Stakes profits go to good causes
In fulfillment of corporate social responsibility initiatives, several key members of the Betting and Gaming Council (BGC) followed through with a commitment to donate £1.25 million in profits from the Royal Ascot Britannia Stakes fixture to a selection of charities.
The recipients of the £1.25 million fund – a substantial increase on the £250,000 raised in the last edition of the race – were Prostate Cancer UK, Marie Curie, Care Radio, the Army Benevolent Fund, Royal Navy & Royal Marines Charity and the RAF Benevolent Fund.
Michael Dugher, Chief Executive of the BGC, commented: "I'd like to thank all the BGC members who took part – as well as their customers who enjoyed a flutter on the race – for their generosity in supporting some really great causes."