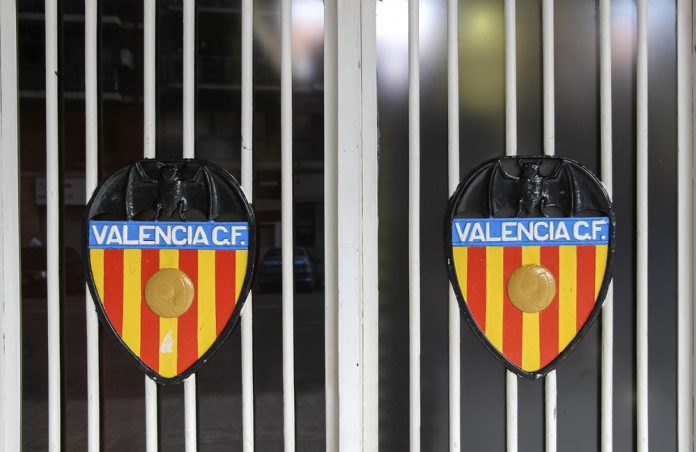 Owners of the Socios.com fan engagement platform, Chiliz, has inked a shirt sponsorship deal with LaLiga giants Valencia CF.
The deal marks the launch of the Valencia $VCF fan token which will also appear on the front of Valencia's playing shirts across the duration of the 2021/22 season, replacing bookmaker Bwin in prime position on the Spanish team's jerseys.
Furthermore, the collaboration will produce unique experiences for fans of the LaLiga club, including the opportunity to meet past and present players, with the aim to 'revolutionise the participation of fans through technology and innovation', according to Valencia President, Anil Murthy.
As part of the deal, supporters who purchase the fan token via the Socios.com mobile application will be able to influence day-to-day decisions within the club by voting in polls on in-stadium designs, celebration anthems, club mottos, player challenges and shirt designs.
Alexander Dreyfus, Chief Executive of Chiliz and Socios.com, noted: "When Valencia take to the pitch with their $VCF fan token proudly on display from the front of their shirt for the first time it will be the most visible milestone yet in our rapid evolution and further confirmation of the increasing influence fan tokens and the Socios.com platform are having across the global sports industry."
In becoming the first club to ink a main shirt sponsorship with Socios.com, Valencia joins the platform as the 38th overall partner.
Chiliz's Socios.com platform already features fan tokens from the likes of LaLiga rivals FC Barcelona and Atletico Madrid, along with Juventus, Paris Saint-Germain, Manchester City and AS Roma, with fan tokens generating more than $150 million in revenue for clubs in 2021, according to the company.