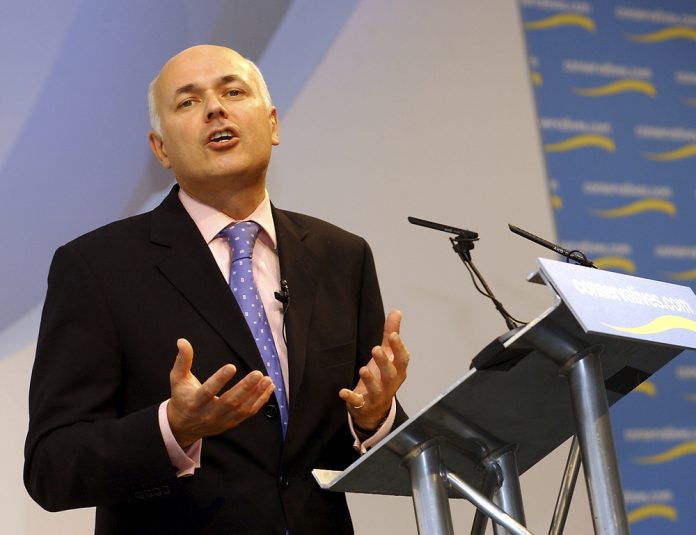 Sir Iain Duncan Smith, the leader of the Centre for Social Justice (CSJ) think tank, has called for the creation of an 'independent ombudsman' to monitor banks and betting firms in order to enhance player safeguarding.
Citing a CSJ study entitled 'Not a Game', the think tank proposes that banks should maintain a duty-of-care to share financial information with an appointed gambling ombudsman, that would quantify the level of risk faced by a customer.
The Conservative MP's think tank, with the backing of Labour MP and Chair of the All-Party Parliamentary Group of Gambling Related Harm (APPG GRH), Carolyn Harris, has called for a range of new measures to be implemented, affecting both banks and betting operators, with the aim of improving player safeguarding procedures.
This includes the establishment of a new ombudsman, which would enforce greater compliance in the banking centre with regards to gambling, placing the financial institutions under a legal duty of care to prevent problem gamblers from spending money they cannot afford.
Furthermore, the ombudsman would have powers to order betting firms to slow the pace at which a gambler can play, as well as reduce stakes and refuse to accept any wagers for a limited period of time.
Duncan Smith remarked: "The gambling industry now poses a very real threat to our communities and the time has come to get a hold on this pernicious addiction which has such a strong connection to social problems, including drug and alcohol addiction, debt, family breakdown and crime.
"Only wholesale reform can meet the scale of the challenge posed by the well-engineered and sophisticated practices of the gambling industry to recruit and retain their customers."
Notable findings from the study include the statistic that problem gamblers generate 25% of the UK betting and gaming industry's profits, but make up only 0.8% of the total population.
Additionally, it was also determined that regular gamblers were six times more likely to bet online during the pandemic than before, with regular male gamblers in particular highlighted as more likely to wager during COVID-19 lockdowns when compared to pre-pandemic levels.
The report argues that technological developments have made gambling more accessible as well as increasing the betting's influence over individuals' behaviour.
He continued: "We call for a model that uses a strong independent ombudsman to analyse essential banking data to identify those in need of support and protection from gambling related harm.
"With the ombudsman's intervention, we can protect the fundamental rights of individuals to express personal and financial agency, while achieving necessary levels of protection to people and their families heading for financial exclusion and serious harm as a result of their gambling.
"This is, I believe, a very conservative action to take and one which would help those in the poorest communities enormously."
Prior to the government launching its review of the 2005 Gambling Act, Duncan Smith lambasted the UK Gambling Commission's (UKGC) governing of the gambling sector – stating that the regulator's policy outcomes had been influenced by operators.
Duncan Smith joined fellow APPG GRG members in calling for the UKGC to be axed and replaced with a new regulatory body charged with independently monitoring UK gambling.
Calling for a radical overhaul, the senior conservative had stated that UK society could not support a gambling sector that grows its profits exponentially from those who are most addicted.